Video from LG shows the design saga of the LG G2
28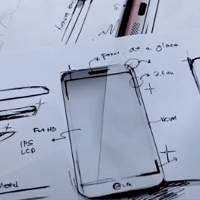 So how do you think the
LG G2
was designed? Did an LG engineer see the rear volume control in a dream? The story of how the unique design of the LG G2 came to be is the subject of a new video released by LG. If you happened to catch the fascinating story behind QSlide that we showed you months ago, you will see that LG engineers take everyday situations and use them to create something new for their line of smartphones.
With QSlide, it was a light mist on the side window of the engineer's car
that started him on his path to create the multitasking application.
Now, the new video from LG says that the LG G2 design team studied hand movements of smartphone owners. LG had to consider the trade-off of size versus comfort. The goal was to make the screen bigger compared to the
LG Optimus G
, while keeping the size of the phone the same. Minimizing the bezel was the best solution for solving this dilemma. The design also had to be ultra-thin.
Studying smartphone user's behavior, LG found that users hold their phone with all fingers except the index finger. And when using side keys, the grip is changed completely. The design team figured that if the phone's user was putting his index finger on the back, they might as well give the finger something to do. So the volume rocker and the power button were placed on the rear of the device.
As usual with something new and proprietary, it is an interesting story that you can read about while watching the video below. Unless you speak Korean, you will need to use the English subtitles on the bottom of the screen.
source:
LG
via
IntoMobile