Verizon's scare of New Jersey customers might have led to Motorola DROID BIONIC update
2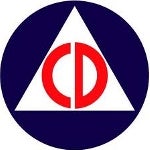 Many of you were not around on October 30th, 1938 when Orson Welles
scared radio listeners in the U.S.
with his "War of the Worlds" broadcast. Many listeners missed the disclaimer and thought that the fake news broadcasts were real instead of being a drama based on H.G. Wells' book. The whole country panicked during the nationwide broadcast, thinking that martians had invaded the planet.
Civil Emergency
until 1:24pm. Those who received the message were advised to
take cover immediately
. And to make it even more frightening, the message said it came from the U.S. Government.
As you might imagine, the 911 system in the area was
flooded with calls
and others got in touch with local, county and state agencies. It wasn't until
90 minutes after the alert went out
that the state homeland security and emergency management offices sent out a tweet informing everyone that there was no emergency. A Verizon spokesman sent an email to the AP saying that the company was sorry for sending the alert, but could not say why it was sent out without being labeled as a test. One person used Twitter to comment on the scare. "I figured it was a hoax when I was still alive," tweeted Kevin Tor.
It is not known whether or not this mistake by Verizon led to a mysterious update of the
Motorola DROID BIONIC
. The handset was updated to system version 5.9.901, but continues to be powered by Android 2.
3.4
. The only change that is visible on the handset is the addition of an "Emergency Alerts" app which lets users decide if they want to enable their phone to receive different levels of alerts ranging from "Presidential Alert" to "Extreme Alert", "Severe Alert" and "AMBER Alert". And if you don't want to be bothered, you can decide to disable all three levels of alerts on your phone. But if you go this route, you might be the last on your block to get the news about the little green men invading your neighborhood.
source:
LATimes
,
AndroidCentral