Verizon to update Motorola DROID 2 Global and Motorola DROID Pro with tasty Gingerbread
6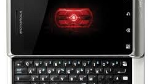 Owners of the
Motorola DROID Pro
and the
Motorola DROID 2 Global
will be happy to know that the carrier is updating both phones with the Gingerbread version of the Android operating system. The update has been sent out OTA and bsides updating the OS, it will also fix some bugs and add some new features..
Among the improvements on the DROID 2 Global and the Motorola DROID Pro will be the addition of aDownload Manager app to allow you to manage your downloads form emails and apps. Under "Manage Applications" you now can see which apps are running and the
storage and memory used
by each app. On the keyboard, numbers and symbols can be typed without having to switch over to the numeric keyboard mode thanks to the use of shortcuts. While typing, you can select a word by pressing on the hold button and a second press will copy the selected word.
The update also brings a
new UI and color scheme
to both devices and you can create your own custom App groups besides the three options available by default: All Apps, Recent and Downloaded. Lastly, the Contacts, Static Phone and Apps Launcher icons have been replaced within a customizable dock. Three swappable icons and the App Launcher icon are attached to the dock at the bottom of all home screen.
The downloads will take 20 to 45 minutes, depending on network conditions. Installation will require an additional 5 to 10 minutes. The size of the update is 14MB.
source: Verizon (
1
), (
2
) via
Phonescoop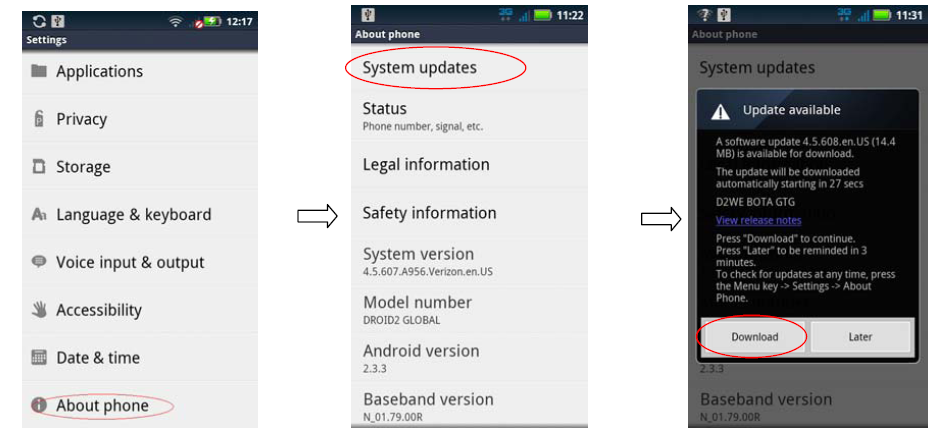 Downloading the OTA Android 2.3 software on your Motorola DROID 2 Global