Verizon to offer those impacted by Hurricane Florence free talk, text and data
1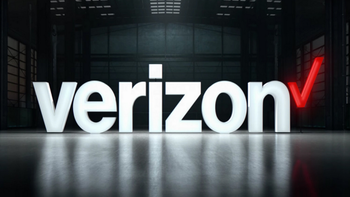 With Hurricane Florence expected to bring Category 3/4 winds and rain to the Carolinas late Thursday or early Friday, Verizon is taking action. The nation's largest carrier has already announced that its customers most impacted by the storm, regardless if they are postpaid or pre-paid subscribers, will receive free talk, text and data. Verizon will provide more information about the duration of its free services, and the areas in which they will be available, once it can assess the actual damage caused by the powerful storm.
And to prevent first responders from having their Verizon service throttled, data speed cap restrictions have already been lifted for police, fire and other rescue agencies in North Carolina, South Carolina and Virginia. You might recall that last month, Santa Clara County Fire Chief Anthony Bowden accused Verizon of
throttling the internet connection belonging to an important fire-fighting vehicle
. Verizon throttled that account from 50Mbps to about 30kbps because the unlimited account had consumed over 25GB of data during its billing cycle. Verizon offered to eliminate the throttling if the Santa Clara County Central Fire Protection District signed up for a new plan at twice the monthly cost it was paying.
"People rely on our network every day to stay connected to loved ones and that need increases when a disaster strikes. As residents prepare for Hurricane Florence, waiting out long lines at grocery stores and supply stores, or even evacuating, the last thing they want to worry about is billing overages. This is just one way we can help residents as this potentially dangerous storm challenges the Southeast coast."-Russ Preite, president, Southeast Market, Verizon Wireless
Big Red was indeed very red in the face when this got out and dropped the speed cap restrictions for public safety customers battling any future disaster. It also said that it would unveil
a new unlimited plan designed just for first responders
in early September. So far, this new plan has not been introduced by Verizon.