Verizon 'heavily throttles' Fire Department's data plan risking the public's safety
11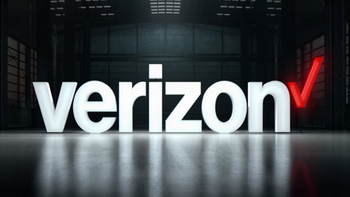 In an addendum to a brief filed by the 22 attorneys general, Santa Clara County Fire Chief Anthony Bowden wrote that Santa Clara Fire had its unlimited data plan throttled by Verizon. The chief noted that Verizon had slowed down the internet connection that is an "essential tool in providing fire and emergency response." Bowden added that they had paid Verizon, but the service was "heavily throttled" until they paid more money to the nation's wireless provider.
Emails that were included in the addendum show that a fire department vehicle known as OES 5262, that is "deployed to large incidents as a command and control resource" and is used to "track, organize, and prioritize routing of resources from around the state and country to the sites where they are most needed," uses a Verizon SIM card for internet connectivity. The chief said that once throttled, the data speed on OES 5262 was running at 1/200th of the regular speed. Back in June, Fire Captain Justin Stockman sent an email to Verizon, noting that download speeds for an essential device used during large disasters had been throttled from 50Mbps to about 30kbps.
Chief Bowden stated that "These reduced speeds severely interfered with OES 5262's ability to function effectively. My Information Technology staff communicated directly with Verizon via email about the throttling, requesting it be immediately lifted for public safety purposes." Bowden said that Verizon representatives told the County Fire department that it would have to switch to a new monthly plan at more than twice the cost.
Verizon now admits that it shouldn't have continued to throttle County Fire's data after the department reached out to Big Red. The carrier pointed out that government contract plans, like the one purchased by the Santa Clara County Central Fire Protection District, do offer unlimited high-speed data, but are subject to being throttled for the remainder of the month once a certain data threshold (25GB) is reached.
"Regardless of the plan emergency responders choose, we have a practice to remove data speed restrictions when contacted in emergency situations," Verizon's statement said. "We have done that many times, including for emergency personnel responding to these tragic fires. In this situation, we should have lifted the speed restriction when our customer reached out to us. This was a customer support mistake. We are reviewing the situation and will fix any issues going forward."-Verizon
So how does this fit in with the repeal of net neutrality? The suit claims that once net neutrality was taken off the books, the Fire Department's service was throttled not only during times of network congestion, but all of the time. In addition, net neutrality rules included a process that allowed consumers to more easily file complaints against carriers with the FCC. With the Obama-era rules gone, getting the FCC's attention is harder to do.