Verizon lifts data speed caps for first responders (UPDATE)
20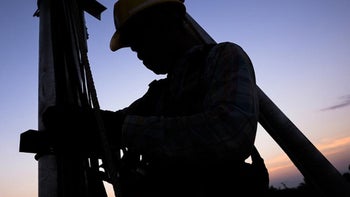 A couple of days ago, we told you that Santa Clara County Fire Chief Anthony Bowden
wrote an addendum that was attached to a suit filed with the U.S. appeals court
. The subject of the suit was a request from 22 state attorneys general and the attorney general for the District of Columbia to overturn the FCC's repeal of net neutrality. Chief Bowden's complaint dealt with the process of filing complaints with the FCC, which became harder with the lifting of net neutrality rules.
But as it turned out, what the chief had to complain about received much more publicity than the suit itself. Apparently, Verizon had throttled the unlimited data plan belonging to Santa Clara County Central Fire Protection District, and in particular, one essential fire fighting vehicle. This truck uses a Verizon SIM card for internet service and found this connectivity throttled from peaks of 50Mbps to 30kbps in the middle of fighting the wildfires in the region.
UPDATE:
Members of Congress, including Minority Leader Nancy Pelosi, have written a letter to the FTC demanding an investigation into Verizon's throttling of the Santa Clara County Central Fire Protection District. The letter asks whether Verizon's actions could be considered "unfair or deceptive" based on Section 5 of the FTC Act.
Today, Verizon announced that it will lift all speed caps for first responders on the West Coast battling wildfires, and for those emergency workers in Hawaii who are dealing with Hurricane Lane. The nation's largest carrier said that it will continue to waive the data cap for public safety customers battling any future disaster. It also said that next week, it will unveil a new plan for first responders that will include unlimited data, no caps, and priority access. The carrier said that it will allow mission critical first responders to easily upgrade to this new plan at no additional cost.
"Verizon has long been known as the trusted provider of choice for public safety because of our superior network reliability and our partnership with local first responders in times of crisis. Verizon customers have access to our more than 450,000-square mile 4G LTE coverage advantage over competitors. In addition, we consistently show up in times of disaster to extend our network capabilities, provide our customers with loaner devices, and provide customers of any provider with access to free charging stations. We are proud to support the men and women who serve us all."-Mike Maiorana, Senior Vice President of Public Sector, Verizon
source: Verizon