Verizon to light up 400th LTE market on October 18th
1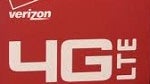 Actually, the number will be 417, and Marquette, Michigan will be the city with the fine distinction of displaying the break neck speed with which Verizon has been deploying its newest generation network.
In addition to declaring that the company intends to maintain its lead over AT&T and Sprint, Nicola Palmer, CTO for Verizon, outlined that the carrier currently has about 11 million post-paid subscribers on the LTE network which, in turn, covers approximately 75% of the US population. Since LTE was launched, Verizon has introduced 37 LTE devices, and that the data used from those accounts for approximately 35% of Verizon's total data load. Those figures are very revealing, as the carrier has over 100 million subscribers, yet only 11 million LTE customers are gobbling down 35% of the carrier's total data.
Verizon is working on plans for LTE-Advanced, but no details were forthcoming, and Palmer also announced that in its spectrum deal with T-Mobile, it will be using that AWS spectrum to complement the 700MHz C-Block Verizon is rolling out now. Look for devices that support AWS to be available some time next year.
Finally, Voice over LTE (VoLTE) is in the works, but again, Palmer does not expect anything commercially available from the carrier until the end of 2013 at the earliest. Good things come to those who wait though, as he characterized the implementation as having full HD quality.
source:
The Verge