Verizon starts to roll out Android 7.1.1 to Pixel users today?
3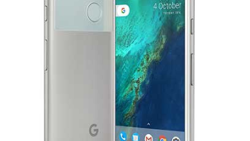 Verizon subscribers toting the
Google Pixel
and
Google Pixel XL
should start receiving an update today that takes their handset to Android 7.1.1. The OTA update brings software version NMF26O to the first handsets designed by Google. Besides the latest build of Android, the update also includes Google's December safety update and some bug fixes.
The update shows up on Verizon's website, but it doesn't mention anything about Android 7.1.1. The new build is reportedly due to roll out starting today, according to Verizon's overseas partner Vodafone. Thus far, Big Red's changelist includes the following fixes:
Customers couldn't retrieve their Visual Voicemail messages and were getting an error 9999 in some areas.
Voicemail icon notification was not displaying when a new voicemail message was received.
Device stopped playing voicemail messages over Bluetooth® after the screen timed out.
Device occasionally went to blue screen during an inbound call.
Email font was too small.
Text was garbled on the call screen/dialer and the text was corrupted on the Recent Calls and contact list screens.
In addition:
You can now choose Cellular or Wi-Fi as your preferred way of calling while roaming internationally.
Latest Android security patches.
When you do receive notification on your Pixel or Pixel XL that the update has arrived, make sure that you are connected to a Wi-Fi network before starting the downloading and installing process. At the same time, your battery needs to be fully charged before you start the process of updating your phone.
source: Verizon via AndroidAuthority