Verizon launches trade-in program in southern US states
12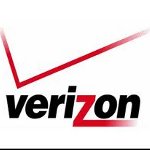 Verizon Wireless
has launched a trade-in program in multiple states in the southern part of the US that offers customers up to a $300 credit towards a new device when they trade in their old one.
Verizon is trying to lure new customers to their service and a trade-in program offering up some serious dough is enticing. It is a bit curious that this
Alabama, Arkansas, Florida, Georgia, Louisiana, Mississippi, North Carolina, Oklahoma, South Carolina, Tennessee and Texas
.
Word on the street is that non-smartphones will automatically qualify for a $50 trade-in credit. Smartphones on the other hand will need to be brought in and evaluated by a Verizon employee to determine the value of the trade. And of course, that
value can be as great as $300
.
If Verizon's trade-in program is anything like the many other trade-in programs that are already out there, then getting the full $300 credit may be quite hard to obtain. More than likely you will need to trade in a handset that is still somewhat new to the market and is in pristine condition to reach that amount. But then again until we hear some stories about what Verizon is really offering that is really just speculation.
Verizon seems prepared to offer this trade-in program
throughout the remainder of the year
. If you are a resident of one of the aforementioned states and are intrigued by the thought of owning a Samsung Galaxy Nexus or a Motorola DROID RAZR then head on over to your local Verizon store and take advantage of this new offer.
source:
Engadget