Verizon dreaming of a smartphone Xmas
This article contains unofficial information.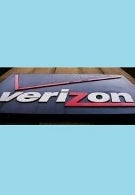 One of BGR's tipsters just brought them some information about Verizon's smartphone plans for the upcoming holiday season. According to the info, the key to what happens is how well the Android powered Motorola DROID performs in the marketplace. If the handset performs well, Big Red will move up release dates on some other smartphones like the Curve2, HTC Passion/Dragon and the Motorola Calgary. According to the tipster, the carrier will launch either the HTC Passion/Dragon or the BlackBerry Curve2 on Black Friday. Whichever phone is not released then will be launched in Mid-December for a late holiday push. It seems that Veriizon plans on using a "Best Network, Best Smartphones" ad campaign. This is going to be an amazing release of devices as the info suggests that the nation's number one carrier will release 15 handsets between now and the end of the year, starting with the BlackBerry Storm2. Some of these handsets are going to be models that we have not heard anything about yet. For Verizon customers, it looks like they will be dreaming of a smartphone Xmas.
Motorola Calgary Preliminary Specifications
HTC Passion Preliminary Specifications
RIM BlackBerry Curve2 8930 Preliminary Specifications
source:
BGR