Verizon and Novatel announce global 4G "MiFi" sequel: the Verizon Jetpack
1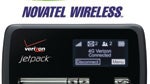 Verizon Wireless and Novatel Wireless used CES to launch the newest MiFi portable hotspot device, named the Verizon Jetpack - MiFi® 4620L. The Jetpack boasts the usual fast LTE 4G speeds we've come to expect from 4G MiFi devices (in this case advertised at 5-12 Mbps download) and capability to attach up to 10 devices, but it adds several new features that should boost the devices flexibility.
Perhaps the biggest upgrade is the "global-ready" use of quad-band EDGE and HSPA and other radio bands, allowing owners to use the MiFi in 205 countries (and counting), including access to 3G networks in more than 125 countries. For the globe-trotting jet-setters this will be a feature that goes beyond merely "handy".
Verizon and Novatel also emphasize the enterprise-grade security of the Jetpack; the duo claim that the Jetpack complies with even the strictest corporate VPNs, including VPN pass-through and NAT firewall. Given that people who travel internationally on a regular basis usually do so on the corporate dime, this will likely be another "must-have" feature.
The Jetpack shares many of the styling cues from
Novatel's 4510L 4G MiFi
, although the chrome band appears to be a darker material in the official renderings. The LCD display has been replaced by a larger interactive OLED display, allowing customers to scroll through menus, manage connected devices, and check up on battery life and security settings.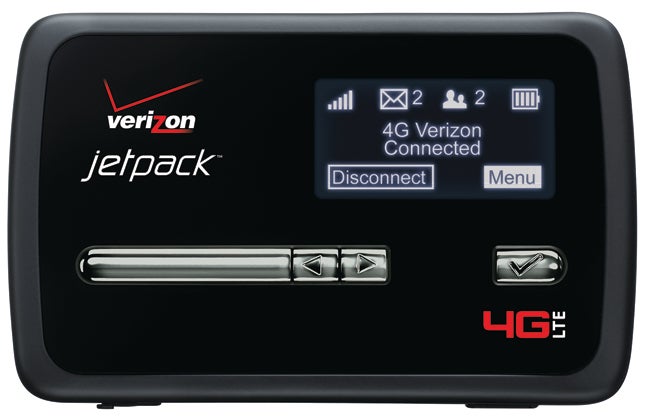 source:
Verizon