Verizon adds 539,000 net customers in the first quarter, strong gains across the board
38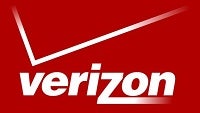 In what seems to be an established trend in recent tech and carrier reports, Big Red posted gains across the board of its operations, with the first quarter 2014 figures including the impact of Verizon's acquisition of Verizon Wireless from Vodafone in February.
Revenues from wireless were $20.9 billion, and average revenue per account rose to $159.67-per-month. Verizon also reported that it added 539,000 net retail subscribers for the quarter.
Verizon's total wireless customer tally is 103.3 million, with 97.3 million being postpaid connections. Subscriber losses were low, with churn measured at 1.07%, which is the same as what
AT&T reported a couple days ago
. Like its primary competitor, Verizon also saw gains in its wireline based businesses, with 98,000 new FiOS internet customers with 57,000 new FiOS video customers.
While Verizon had to cut a fat check to buy back the 45% of Verizon Wireless it did not own from Vodafone, no one doubted whether Big Red would start making money off the deal right away. Verizon CEO Lowell McAdam stated, "We are already seeing the expected earnings accretion from the transaction."
source: Verizon
Verizon Reports Fifth Consecutive Quarter of Double-Digit Operating Income and Earnings Growth

1Q 2014 HIGHLIGHTS

Consolidated

· $1.15 in earnings per share (EPS) and 84 cents in adjusted EPS (non-GAAP), excluding net non-operational gains and losses – compared with 68 cents in both reported and adjusted EPS in 1Q 2013.

Wireless

· 7.5 percent year-over-year increase in service revenues; 6.7 percent year-over-year increase in retail service revenues; 35.0 percent operating income margin; 52.1 percent segment EBITDA margin on service revenues (non-GAAP).

· Added 549,000 net retail connections, including 539,000 net retail postpaid connections; low retail postpaid churn of 1.07 percent; 103.3 million total retail connections; 97.3 million total retail postpaid connections.

Wireline

· 6.2 percent year-over-year increase in consumer revenues; consumer ARPU (average revenue per user) up 11.3 percent year over year.

· 15.5 percent year-over-year increase in FiOS revenues; 98,000 FiOS Internet and 57,000 FiOS Video net additions.

NEW YORK – Verizon Communications Inc. (NYSE, Nasdaq: VZ) today reported its fifth consecutive quarter of double-digit percentage growth in operating income and earnings per share. First-quarter 2014 results included the impact of February's close of the $130 billion transaction to acquire full ownership of Verizon Wireless.

Lowell McAdam, Verizon chairman and CEO, said: "Verizon has delivered double-digit earnings growth in eight of the past nine quarters, and in first-quarter 2014 we posted our strongest consolidated revenue growth in five quarters. With the wireless transaction now behind us, we have great confidence in our ability to sustain these strong results.

"We are already seeing the expected earnings accretion from the transaction," McAdam added. "The full access we now have to the significant cash flows of Verizon Wireless is energizing our efforts to provide customers with product and service innovations and to enable powerful solutions to some of the world's biggest challenges."

Verizon reported $1.15 in EPS in first-quarter 2014, compared with 68 cents per share in first-quarter 2013. First-quarter 2014 results included an after-tax gain of approximately $1.9 billion (55 cents per share) related to the sale of Verizon's minority interest in Vodafone Omnitel as part of the wireless transaction, and charges of $575 million (17 cents per share) related to debt redemption and $260 million (8 cents per share) in interest and financing costs related to the wireless transaction.

On an adjusted basis (non-GAAP), Verizon reported EPS of 84 cents in first-quarter 2014, compared with 68 cents per share in first-quarter 2013 – an increase of 23.5 percent.

With the transaction to acquire full ownership of Verizon Wireless closing on Feb. 21, Verizon's first-quarter 2014 results only include five weeks of the full results of Verizon Wireless. On a non-GAAP, illustrative basis, adjusted EPS of 84 cents would have been 91 cents per share assuming 100 percent ownership of Verizon Wireless and all shares issued in the transaction were outstanding for the full quarter.

Consolidated Results Highlighted by Top-Line Growth, Margin Expansion

With continued solid operational execution and revenue growth across all strategic areas – Verizon Wireless, FiOS and strategic enterprise services – Verizon delivered consolidated top-line growth and margin expansion in first-quarter 2014.

Consolidated Highlights

· Driven by wireless and FiOS services, total operating revenues in first-quarter 2014 were $30.8 billion, a 4.8 percent increase compared with first-quarter 2013 and the company's highest quarterly growth rate in the past five quarters.

· Continued effective cost management drove first-quarter 2014 operating income to $7.2 billion, a 15.1 percent increase compared with first-quarter 2013.

· Consolidated operating income margin was 23.2 percent for first-quarter 2014, compared with 21.1 percent for first-quarter 2013. Consolidated EBITDA margin (non-GAAP, based on earnings before interest, taxes, depreciation and amortization) was 36.7 percent for first-quarter 2014, compared with 35.1 percent for first-quarter 2013.

· Cash flow from operating activities totaled $7.1 billion in the quarter, compared with $7.5 billion in first-quarter 2013. First-quarter 2014 cash flow included an incremental $1.3 billion in interest payments and $200 million in pension funding that the company did not have in first-quarter 2013. Capital expenditures totaled $4.15 billion in first-quarter 2014, and the company continues to target full-year investments in the range of $16.5 billion to $17 billion, with a decrease in capital spending as a percentage of total revenues.

· Free cash flow (non-GAAP, cash flow from operations less capital expenditures) totaled $3.0 billion in first-quarter 2014, compared with $3.9 billion in first-quarter 2013. With full ownership of Verizon Wireless, Verizon retains 100 percent – rather than 55 percent – of the Verizon Wireless free cash flow. On a comparable basis, free cash flow available to Verizon Communications was approximately $1.4 billion higher in first-quarter 2014 than in first-quarter 2013, assuming all free cash flow at Verizon Wireless had been distributed to the partners.



Verizon Wireless Delivers Strong Profitability and Customer, Revenue Growth

In first-quarter 2014, Verizon Wireless delivered strong growth in retail postpaid net additions and revenues, an increase in smartphone penetration, and continued high segment EBITDA margin on service revenues (non-GAAP).

Wireless Financial Highlights

· Total revenues were $20.9 billion in first-quarter 2014, up 6.9 percent year over year. Service revenues in the quarter totaled $18.0 billion, up 7.5 percent year over year. Retail service revenues grew 6.7 percent year over year, to $17.2 billion.

· Retail postpaid ARPA (average revenue per account) increased 6.3 percent over first-quarter 2013, to $159.67 per month.

· In first-quarter 2014, wireless operating income margin was 35.0 percent and segment EBITDA margin on service revenues was 52.1 percent. This compares with 32.9 percent and 50.4 percent, respectively, in first-quarter 2013.



Wireless Operational Highlights

· Verizon Wireless added 549,000 retail net connections, including 539,000 retail postpaid net connections, in the first quarter. These additions exclude acquisitions and adjustments.

· At the end of the first quarter, the company had 103.3 million retail connections, including 97.3 million retail postpaid connections, a 4.4 percent increase year over year.

· Verizon Wireless had 35.1 million retail postpaid accounts at the end of the first quarter, a 0.3 percent increase over first-quarter 2013, and 2.77 connections per account, up 3.7 percent year over year.

· At the end of the first quarter, smartphones accounted for more than 72 percent of the Verizon Wireless retail postpaid customer phone base, up from 70 percent at year-end 2013.

· Retail postpaid churn was 1.07 percent in the first quarter, up 6 basis points year over year. Retail churn was 1.37 percent in the first quarter, up 7 basis points year over year.

· The company continued to enhance its 4G LTE smartphone lineup. In the first quarter, Verizon Wireless launched the Nokia Lumia Icon and the HTC One (M8). The company also launched the following tablets: the Nexus 7, the LG G Pad 8.3 LTE, the Samsung Galaxy Note Pro and the Samsung Galaxy Note 10.1 2014 edition. Earlier this month, Verizon Wireless launched the Samsung Galaxy S 5 and ATIV SE, the Lucid 3 by LG and the DROID MAXX by Motorola 16GB.

· Verizon Wireless was the network performance leader in the rankings of wireless providers in the United States in the first Root Metrics National RootScore Report, issued in March. Verizon Wireless was the leader in the state rankings with wins or ties for first place for overall performance in 45 states.



Wireline Consumer Revenue Growth Remains Strong

Verizon's wireline segment reported continued strong results for consumer services, where year-over-year quarterly revenues now have grown by more than 4 percent for seven consecutive quarters.

Wireline Financial Highlights

· In first-quarter 2014, consumer revenues were $3.8 billion, an increase of 6.2 percent compared with first-quarter 2013. Consumer ARPU for wireline services increased to $120.17 in first-quarter 2014, up 11.3 percent compared with first-quarter 2013.

· Representing 74 percent of total consumer revenues, FiOS consumer revenues grew 14.6 percent year over year, and total FiOS revenues grew 15.5 percent over the same periods. For the first time, total quarterly FiOS revenues surpassed $3 billion in first-quarter 2014.

· Wireline operating income margin was 1.5 percent in first-quarter 2014, up from 0.1 percent in first-quarter 2013. Segment EBITDA margin (non-GAAP) was 22.3 percent in first-quarter 2014, compared with 21.4 percent in first-quarter 2013.

· Sales of strategic services to global enterprise customers increased 1.8 percent compared with first-quarter 2013. Strategic services include private IP, Ethernet, data center, cloud, security and managed services.



Wireline Operational Highlights

· In first-quarter 2014, Verizon added 98,000 net new FiOS Internet connections and 57,000 net new FiOS Video connections. Verizon had totals of 6.2 million FiOS Internet and 5.3 million FiOS Video connections at the end of the first quarter, representing year-over-year increases of 9.9 percent and 8.7 percent, respectively.

· FiOS Internet penetration (subscribers as a percentage of potential subscribers) was 39.7 percent at the end of first-quarter 2014, compared with 38.2 percent at the end of first-quarter 2013. In the same periods, FiOS Video penetration was 35.0 percent, compared with 34.1 percent. The FiOS network passed 18.9 million premises by the end of first-quarter 2014.

· By the end of first-quarter 2014, 51 percent of consumer FiOS Internet customers subscribed to FiOS Quantum, which provides speeds ranging from 50 to 500 megabits per second, up from 46 percent at year-end 2013.

· Broadband connections totaled more than 9.0 million at the end of first-quarter 2014, a 1.5 percent year-over-year increase. Net broadband connections increased by 16,000 in first-quarter 2014, as FiOS Internet net additions more than offset declines in DSL-based High Speed Internet connections.

· Verizon has been replacing high-maintenance portions of its residential copper network with fiber optics to provide enhanced services and to reduce ongoing repair costs. In first-quarter 2014, Verizon migrated an additional 78,000 customers from copper.

· In the first quarter, Verizon Enterprise Solutions began deploying innovative cloud, security, M2M (machine-to-machine), networking and other technology solutions for a variety of clients around the globe, including Kaiser Permanente, Molina Healthcare, Forest Pharmaceuticals, National DCP, American First Credit Union, Schindler Elevator, Sally Beauty Holdings, TE Connectivity, National Oceanic and Atmospheric Administration (NOAA), Mitsuba Corporation, State of Delaware, Alcatel-Lucent and Oracle. In addition, it added Oracle, SAP, Hitachi Data Systems Corporation and CloudBees to the growing number of leading technology companies that will offer services on Verizon's next-generation cloud computing and cloud storage platform, Verizon Cloud.

Other Guidance and Outlook Items

Verizon continues to target consolidated top-line growth of 4 percent and adjusted consolidated EBITDA margin expansion in 2014, with positive contributions to profitable growth from both wireless and wireline.

In wireless, pricing under Verizon Edge – which makes it easy for customers to buy a new smartphone with a low upfront cost and affordable monthly payments – had minimal impact on first-quarter 2014 ARPA and EBITDA margin. Continued Edge adoption will likely have a greater impact on service revenue growth in subsequent quarters, as service revenues shift to equipment revenues.

Verizon reiterates guidance of increases in wireless and wireline EBITDA and EBITDA margin in 2014.

NOTE: See the accompanying schedules and www.verizon.com/investor for reconciliations to generally accepted accounting principles (GAAP) for non-GAAP financial measures cited in this document.

Verizon Communications Inc. (NYSE, Nasdaq: VZ), headquartered in New York, is a global leader in delivering broadband and other wireless and wireline communications services to consumer, business, government and wholesale customers. Verizon Wireless operates America's most reliable wireless network, with more than 103 million retail connections nationwide. Verizon also provides converged communications, information and entertainment services over America's most advanced fiber-optic network, and delivers integrated business solutions to customers in more than 150 countries. A Dow 30 company with more than $120 billion in 2013 revenues, Verizon employs a diverse workforce of 176,900. For more information, visit www.verizon.com.

####