Verizon adds 1.1 million net new postpaid subcribers in Q2; tablets lead the way
11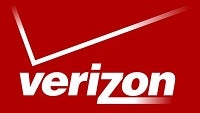 As part of the release of Verizon Communications' second quarter earnings, the company broke out some data related to its Verizon Wireless subsidiary. Big Red remains the nation's largest mobile carrier and scored 322,000 net new phone subscribers for the period. But tablets were the big news as Verizon added 842,000 net new tablet subscribers for the three month period. Overall, 1.1 million net new postpaid subscribers joined Verizon Wireless during the quarter, which ended in June.
For the second quarter, Verizon added 588,000 new smartphone accounts, but lost 266,000 feature phone users as many moved over to an intelligent handset. Verizon's churn hit a three year low at just .90% for the quarter
despite T-Mobile's focus on stealing customers away from Verizon
. The low churn could be attributable in part to the strong tablets add since these accounts tend to stay in one place.
49% of the new smartphones activated in the period were purchased using Verizon Edge, the carrier's equipment installment plan. That is up from the 39% of new smartphone activations that opted for the plan last year. Since Verizon books 95% of the value of the purchased phone at the time it is bought, equipment revenue rose 63% year-over-year. Service revenue declined 2.2% due to the lower rates charged to Verizon Edge members.
source:
Nasdaq
,
CNBC