T-Mobile aims at Verizon customers with new trial offer; see all the videos here
22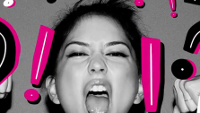 T-Mobile CEO John Legere promised last week that he would be gunning for the nation's largest carrier, and on Tuesday morning the carrier announced a new plan and ad campaign called hashtag
#NeverSettleforVerizon
. The new plan allows Big Red customers to get a taste of T-Mobile while still keeping the door open for a return to Verizon.
Here is how the plan works. A Verizon customer ports his number over to a T-Mobile handset while he keeps his Verizon phone in case T-Mobile is not his cup of tea. If the Verizon customer loves T-Mobile after the trial, the carrier will pay off up to $650 in Early Termination Fees or an installment balance on a handset, once the customer trades in his Verizon phone. Of course, he will have to purchase a new T-Mobile handset with a Simple Choice plan.
But suppose the Verizon customer tries T-Mobile and doesn't like it? He simply turns his T-Mobile handset in within 14 days and T-Mobile will reimburse him for any costs involved in starting up his Verizon service, such as activation fees. The promotion starts on May 13th and May 31st is the last day that a Verizon customer can sign up for the trial. Interested Verizon customers should go to a T-Mobile store or visit the carrier's website.
"Last week, I said we would hit right back at Verizon — I meant it. T-Mobile's 4G LTE network is the nation's fastest. Not faster for the price … just faster, period. With T-Mobile, you don't have to settle for trickery, gimmicks and carrier BS the way you do with Verizon. I'm so confident in our kick-ass network experience that we're footing the bill so Verizon customers can give T-Mobile a try."-John Legere, CEO, T-Mobile
And T-Mobile is of course going to heavily market this trial offer with eight new ads (which we have for you below) that highlight what T-Mobile says are negatives that Verizon customers have to deal with such as a slower LTE network, limited data, two-year service contracts, overages and bill shock, waiting to upgrade their phones, being overcharged overseas, having unused data repossessed every month, being trapped by ETFs, music streaming eating up their data, limited Wi-Fi calling, no guarantee that plan prices won't go up unexpectedly, and hidden fees.
Can T-Mobile's trial cut into Verizon's subscriber list? Remember what Big Red's CFO Fran Shammo said last month about
Verizon not being able to keep price-sensitive customers
. Still, Verizon has such a huge lead over T-Mobile in subscribers that Verizon CEO John Stratton is probably not losing any sleep over this promotion.
source: T-Mobile