Verizon Wireless will offer handsets and applications based on BREW technology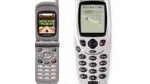 Verizon Wireless has announced plans to launch a new suite of services on June 17th. Verizon's customers will be able to personalize their mobile phones, download games and entertainment, business applications and navigation services over the air using BREW.The BREW platform is a product of QUALCOMM Internet Services, a division within the QUALCOMM Wireless & Internet. The service will be available on QUALCOMM's Binary Runtime Environment for Wireless™ (BREW™) platform. With this feature enabled Verizon Wireless customers will have a virtual software store available 24/7.
Some of the applications that will be available on June 17th will include obsessive games such as EA Sports™ Tiger Woods PGA Tour® Golf and JAMDAT Bowling from JAMDAT Mobile Inc.; entertainment services such as Mattel, Inc.'s Magic 8 Ball®; and musical ring tones from Moviso LLC, a wholly owned subsidiary of Vivendi Universal Net USA.
"With cool services like JAMDAT's Bowling game, Mattel's Magic 8 Ball and the updated Date Ball, Verizon Wireless remains the leader in gaming and entertainment services, " said John Stratton, vice president and chief marketing officer of Verizon Wireless, speaking at the BREW 2002 Developers Conference in San Diego, CA. "This is a huge step in offering a suite of services that have already proven to be tech-crowd pleasers. Our BREW-enabled handsets are great for playing games and sending photos - and oh yeah, you can still place the best-quality voice call in the country on them."
You can use your BREW-capable phone to send a photo as well as use BREW applications to track meals, hotels, rental car and other travel expenses that send the reports to corporate email accounts with Rocket Mobile's MobileExpense.You can also download a game such as solitaire or play virtual golf at Pebble Beach with EA Sports Tiger Woods PGA Tour Golf.
The price will very and applications can be purchased by selecting the "BREW Shop" option on BREW capable phones. For example, 99 cents for 10 plays, or a $10 monthly subscription that provides unlimited use. Purchased applications will appear on the customer's monthly Verizon Wireless service bill.
Airtime charges will apply during the selection and download process, which requires a digital Verizon Wireless network connection and a BREW-capable phones. Many demos will be available for customers not sure what application want to purchase.
For those who are interested and want to learn more about BREW technology, a demo is available at www.VerizonWireless.com/brew
BREW capable phones can be purchased at any Verizon Wireless Communications Stores and participating RadioShack locations throughout the country, or online at www.VerizonWireless.com.
Two BREW-capable phones that Verizon Wireless will offer:
Verizon Wireless Z-800 with full color display ($399.99 with a two-year service agreement)
Kyocera 3035e ($49.99 with a two-year service agreement)
Both phones are tri-mode, and include several attractive features, such as a micro-browser for wireless Internet and email access using Verizon Wireless' Mobile Web, two-way text messaging and predictive text-input software for quick and simple text messaging using Verizon Wireless' Mobile MessengerSM, and more.
ALLTEL is also planning to introduce the service in some markets by the third quarter of 2002.
"ALLTEL strives to connect its customers to the most innovative services available in the market, and this technology delivers new capabilities and opportunities for communication and entertainment," said Philip Junker, ALLTEL's executive vice president for marketing. "BREW will allow customers not only to access data applications using a wireless phone but also to download those applications to the handset for use whenever they want."
Source:
verizonwireless.com
businesswire.com