Verizon Wireless to pay its corporate parents a $7 billion dividend
1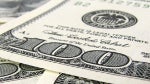 You might remember your grandpa or dad receiving dividends from stock holdings that they had. But we're pretty sure that they never received a payout like the one Verizon Wireless announced on Monday. Next month, the wireless carrier's two corporate parents, Verizon Communications and Vodafone Group PLC, will
share a $7 billion dividend payment
from Big Red. The size of the dividend surprised analysts who did not expect that the mobile carrier would be making such a large payment.
Verizon Wireless is making the payment just as speculation is heating up that Verizon Communications is seeking to buy back the 45% of Verizon Wireless that is owned by the European telco. While
Verizon Communications is said to be readying a $100 billion offer
for Vodafone's remaining stake in the carrier,
Vodafone is asking for a price that is 30% higher
. Some Vodafone shareholders are trying to get Verizon Communications to make a bid for
all of Vodafone
. The problem there is that the market cap for Vodafone is about $145 billion and that is mostly made up of the Verizon Wireless stake it owns. Assuming that the latter is worth $130 billion as Vodafone suggests, that would value all of Vodafone at only $15 billion.
The $7 billion dividend will be paid on June 25th and was a surprise to Verizon Communications CEO Lowell McAdam. The former CEO of Verizon Wireless told JP Morgan that he would not pay a premium for Vodafone's stake in the carrier and said that he expected a "
lean year
" in terms of a dividend from its wireless subsidiary. The dividend will result in a payment to Verizon Communication of $3.85 billion and one to Vodafone in the amount of $3.15 billion.
Business must be very good for the largest mobile carrier in the U.S.
source:
Reuters