Verizon to pay $100 billion in cash and stock to buy back the 45% wireless stake owned by Vodafone?
4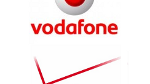 Sources say that Verizon Communications, the parent of the nation's largest carrier, is about to make a
$100 billion cash and stock bid
for the 45% of Verizon Wireless that is owned by Vodafone. Rumors of such a transaction
date all the way back to 2006
. Verizon hopes to negotiate in private with Vodafone, according to those in the know, but if Vodafone refuses to engage in a discussion, Verizon is willing to take the deal to the public.
The carrier has hired financial and legal advisers to help it with a bid. With Verizon's shares near a 52 week high and interest rates low, Big Red is said to be looking at borrowing
$50 billion
to pay the cash portion of the bid, and will use its own shares to cover the rest of the deal. One of the sources, who remains anonymous because of the confidential nature of the information, says that the Verizon board will discuss its options during a regularly scheduled meeting next week. This comes days before the annual stockholder's meeting.
If Verizon were to control 100% of its wireless division, it would gain total control of the rather substantial cash flow that the carrier generates. For Vodafone, receiving a large amount of cash would give it money to return to stockholders, or allow it to dress the company up to be acquired by even a larger communications company.
Selling its Verizon shares could leave Vodafone with a tax bill of about $20 billion which means that Verizon needs to pay a huge premium for the deal. But the company's Chief Financial Officer, Fran Shammo, said that a deal can be structured to keep the tax bill low. Regardless, there is no guarantee that a deal will be reached between Verizon and Vodafone, nor is it certain that Verizon will make a bid for the Vodafone held stake if talks fail to bring an agreement.
source:
Reuters