Verizon Wireless rolls out 3G services in Las Vegas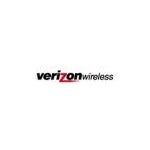 Fulfilling its previous promise to start the rollout of national 3G services, Verizon Wireless announced the launch of BroadbandAccess service in Las Vegas. Powered by an Evolution-Data Optimized (EV-DO) third generation (3G) wide-area network, BroadbandAccess commercial service is one of the fastest wide-area wireless Internet access services available in the nation, with average user speeds of 300-500 kilobits per second (kbps). Las Vegas Strip, North Las Vegas, Lakes of Las Vegas, Green Valley, Henderson, Summerlin, Southern Highlands, Aliante and Spring Valley. In October 2003, Verizon Wireless launched BroadbandAccess in San Diego, CA, extending from Oceanside south to National City and east to include Escondido, Poway and El Cajon; and Washington D.C. including coverage in the District of Columbia, the Reston and Alexandria, VA areas and the Rockville, MD area. Verizon Wireless will continue to launch the service in major cities across the U.S. this year.
BroadbandAccess service is priced at a flat rate of $79.99 monthly access with a one- or two-year contract. Verizon Wireless customers can now buy the Verizon Wireless PC 5220 card for $149.99 after $100 rebate with a two-year service agreement or $199.99 with a one-year service agreement.