Update for Asus Transformer Pad TF300 makes the device more stable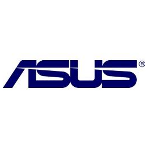 A minor software update for the Asus Transformer Pad TF300, which was disseminated to some tablets on Friday, is
now being sent out to the remaining owners of the device
. As an OTA update, it should be easy to install. The new software version is 9.4.3.29 and the Wi-Fi and camera versions get a bump up as well, giving you some idea of where to look for improvements. One build that doesn't change is the Android OS which remains at 4.0.3.
According to
Android Central
, the official word is that the
update brings more stability to the device
(imagine if we could make people more stable with a minor update). Asus says that the update is not yet on the TF30 Firmware page which means you will need to manually check to see if the update has arrived. If you are an Asus Transformer Pad TF300 owner, and you have received this update, let us know if you notice any changes to your tablet. As usual, you are welcome to leave your comments in the box below.
source:
AndroidCentral