Upcoming App World 2.0 has BlackBerry owners excited
This article contains unofficial information.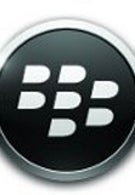 RIM has sent out invitations to a press event on June 16th to show off what is new with App World. And what is going to be new is App World 2.0 and some of the changes expected include billing via credit card and/or your carrier.Many pinstriped wearing BlackBerry users are not PayPal members, so this should make it easier for 'Berry users to purchase paid apps. All 'Berry devices powered by OS 5.0 or higher will have App World already pre-loaded on the device, saving you time from having to install it onto the phone yourself. Wi-Fi downloads are expected to be permitted and-perhaps not a big surprise considering the typical business oriented BlackBerry user-there will be a greater number of enterprise apps to choose from. RIM has a long way to go to make installing and uninstalling apps as painless as on an Android phone or iPhone. Getting App World "right" would be a major stumbling block removed, as BlackBerry tries to gain some momentum in the smartphone market that it has recently lost to Apple and Google's open source OS. While Steve Jobs recently announced that the App Store has 225,000 apps and 150 million credit cards on file, App World currently has about 2,100 apps listed on the Bold 9650.
RIM BlackBerry Bold 9650 Specifications
|
Review
source:
BlackBerryCool