Unlocked version of the Palm Pre 2 is given the official webOS 2.1 update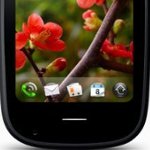 Most recently,
Germany O2's variant of the Palm Pre 2
began receiving its webOS 2.1 update, but some wondered if the roll out would be expanded to other devices as well.
Fortunately, it appears that the case is so as
unlocked versions of the Palm Pre 2
are also starting to see the official webOS 2.1 update. With it, owners can expect to find two specific new features that will come to be appreciated by anyone – these include
Exhibition Mode and voice dialing
.
First and foremost, the new Exhibition Mode is supported with native apps on the device like the time, photos, and agenda apps. However, it can also be enabled by certain third-party applications as well. Secondly, voice dialing surely took some time to come around, but it's now finally accessed by simply holding down the volume key or holding on the phone dial pad. Furthermore, there are also some other
bug fixes
along for the ride to smooth out some security issues with the platform.
So if you're sporting an unlocked Palm Pre 2, you can essentially get the update by running the update app on the handset.
source:
HP
via
Mobileburn