Unexpected bidders emerge, Vine may not die after all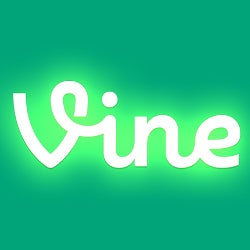 About a week ago, we learned that Twitter has decided to
shut down Vine
— its social platform for 6-second videos that enjoyed a fast rise to fame when it was first launch, but was slowly smothered by competing services like Instagram and (somewhat) Snapchat. The announcement was made to sound as if the service will not be sold or re-purposed — Twitter said the site will remain active to host some of the most popular Vine videos, which people love and revisit, but the platform for posting new content will go bye-bye.
A day after that, PornHub jokingly (we think?)
offered to buy Vine from Twitter
. And while no further news are available on that topic, it does seem that Vine's father company is indeed planning to sell it.
According to a most recent (and unofficial) report, Twitter was showered with bids for Vine, mostly from Asia-based companies. The rumors continue to say that the possible buyers have now been narrowed down to 5, one of which is Japanese messaging company LINE, and negotiations over who gets the platform are nearing their final stages.
According to the alleged leak, Twitter did, indeed, plan to terminate Vine without looking to sell. The company did explore the possibility to peddle the declining platform a while ago but didn't seem to like its options back then. Meanwhile, Vine has been costing about $10 million per month to run.
The Internet's reaction to the news, as well as this surge of new parties interested in acquiring the platform, made it re-think its decision. According to the rumors, the deal might close around the $10 million mark (or below), which is not a lot, considering the aforementioned monthly upkeep costs for the platform. It's possible that Twitter may look to keep a hand in the Vine service, at least for a little bit.