A savior erects! Pornhub coming in to save Vine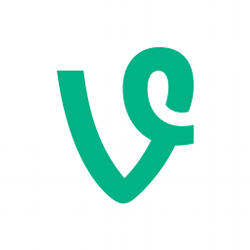 Today, Twitter made the official announcement that they would be
shutting down Vine
. The social network that allowed you to share 6-second video clips was first launched back in 2013, and while it attracted a lot of talent and traffic over the past 3 years, it's quickly being out-performed by the likes of YouTube, Instagram, and even Facebook. The Vine website will continue to live on as a place for you to watch all of the Vines that have been uploaded, but in the coming months, Twitter will discontinue the official app and no longer allow for new Vines to be created.
Despite this news breaking just today, Vine already has a potential buyer - Pornhub.
The Vice President of Pornhub, Corey Price, recently sent a letter to Twitter's CEO Jack Dorsey. Here's what Price had to say -
We figure since Twitter has dropped (Vine) and is having significant layoffs, that you and your stakeholders could benefit from a cash infusion from the sale of Vine. Not to mention we would be saving Vine gems like 'Damn Daniel,' 'Awkward Puppets' and many more.
Price also said in the letter that Pornhub would seek out to "restore Vine to its NSFW glory" and that, in relation to their adult video content, "six seconds is more than enough time for most people to enjoy themselves." The actual legitimacy behind Pornhub's offer is still up in the air, but if I were to be a betting man, I'd say that Twitter will probably deny this completely. Pornhub more than likely made the offer as a joke over anything else, and Twitter selling one of their properties to an adult site like Pornhub may not be seen as such a great move to some of their user-base.
Then again, an offer is an offer. We live in a world where Pornhub could very well be legitimate buyer of Vine, so we'll just have to wait and see how all of this plays out.