Twitter to shut down Vine in the coming months
8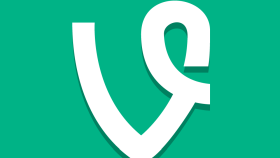 Twitter has just announced that it will shut down Vine in the upcoming months.
In a statement earlier today, Twitter - Vine's parent company - announced that it will discontinue the mobile Vine app. The website will stick around as a means of viewing and downloading the content that users have previously uploaded, but it looks like new uploads will be turned off for good.
If you're one of the rare Vine loyalists, don't panic. Vine says that it will notify its users as it starts to make changes to its mobile app or its website.
Here's snippet from today's official announcement:
Nothing is happening to the apps, website or your Vines today. We value you, your Vines, and are going to do this the right way. You'll be able to access and download your Vines. We'll be keeping the website online because we think it's important to still be able to watch all the incredible Vines that have been made. You will be notified before we make any changes to the app or website.
Launched back in 2013, Vine was quick to rise to popularity and was once synonymous with short-form video sharing. As it turns out, however, the video-sharing platform has lost too much traction to maintain its viability as a standalone product. Some of Vine's features could get eventually transferred to Twitter's own video-sharing function, but Vine itself will be discontinued.
Twitter is currently going through rough times when it comes to financial performance. The main microblogging platform is hemorrhaging users and we've also heard that executives from the parent company cannot agree over whether to sell. Twitter is soon going to lay off 350 of its employees (9% of its workforce) and Vine was apparently an easy target for the company managers.
Is anyone sad to learn that Twitter is planning to pull the plug on Vine?