Ubuntu Touch hits 100,000 "app downloads" before release
4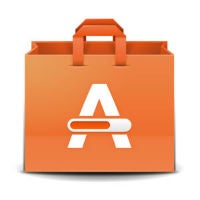 Ubuntu Touch has been on the back burner of our attention for quite a while now. The platform is technically ready for commercial release, but hasn't actually shipped on any devices yet. Even so, Ubuntu Touch obviously has the interest of enthusiasts as evidenced in the fact that the platform has hit 100,000 app downloads before being available on retail devices.
According to Canonical, the Ubuntu Touch software has been installed 10,000 times by developers and beta testers, which sounds pretty impressive, but a bit less so when noted that only 600 new unique users have arrived on the platform since the beginning of June. Maybe not so bad for an unreleased platform, but also nothing too noteworthy. Even the 100,000 app downloads number is a bit padded, because it includes both app installs and app updates.
We're still interested in the potential of Ubuntu Touch, especially once the
convergent features
are finally integrated. But, right now, Canonical needs to get devices on the market.