Tykoon for iOS teaches kids how to manage money
12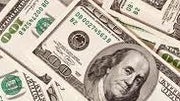 Parents, here is an educational iOS app that you might want to introduce your child to. It is called
Tykoon
and it is made to teach kids some valuable money management skills while they are still young. Basically, it introduces the concept of earning an item they want instead of just asking their parents to buy it for them.
That is done through assigning various chores, one-time jobs, or other responsibilities, for which the child will be rewarded financially when completed. Along the way, kids learn how to handle expenses in both the short and the long term, how to put money aside for the pricier things they want to buy, and how to make a wise purchase based on reviews once they have collected the goal amount. Furthermore, the app encourages making an impact on society by donating money to charity.
Tykoon is available for free on the Apple AppStore, so checking it out won't harm your wallet. The lessons that the app might teach your children, however, could turn out priceless.