Twitter adds more live events notifications in time for the World Cup
0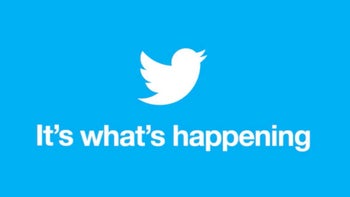 Twitter has always been one of the more confusing social networks for the average user to understand. For a long time, it was just a string of text -- essentially status updates and little more. Then it was a way to follow celebrities... posting their status updates. It also always had a strong following of journalists as a way to find out about and react to events in real-time. Now, the service seems to be embracing live events even more.
Just in time for the start of the World Cup, Twitter has announced a slight redesign to its apps where it will show more notifications in user timelines to follow live events as they're happening. Part of the change will be to show suggestions or send push notifications for events Twitter thinks you might be interested in following, but another part is to redesign its Explore tab (aka search) and expand its Moments feature.
Now, when you search for a topic, Twitter won't just surface tweets on the subject, but will highlight if that topic is part of a trending piece of news or give a list of news stories related to a topic. For example, right now a search for "Disney" will not only surface related accounts and tweets but includes a news story at the top about the Incredibles 2 breaking records. There will be more live video at the top of the Explore tab, and a new section called "For You" that will catch you up on tweets you've missed and more.
Twitter Moments won't be as directly featured in the Explore tab, but that same experience will be expanded throughout the app to let users dig into events and topics, getting more video and top tweets from accounts they may not follow. The new features will be most noticeable to start with the World Cup where a search for that topic will show live video, news stories, and live updates on scores, all before getting to any tweets on the subject.

What do you think? Will it make you give Twitter more time?