Tweetbot update takes a cue from Slices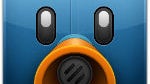 We've mentioned
Slices
before. It is one of our favorite Twitter apps, mostly because of the option to filter your feed or any list to only show posts that have photos or videos in them. Well, the premier Twitter app for iOS - Tweetbot - has been updated to add that same feature, unfortunately it is a bit behind Slices.
The new "media view" as it is called is quite nice, but a bit limited compared to Slices. Right now, it only seems to support image links from Twitter, YFrog, Instagram, and Flickr, and video links from YouTube or Vine. Additionally, it's a bit annoying that you have to scroll to the top of your feed in order to toggle the media view, rather than being able to trigger it anywhere in the timeline.
The update also redesigns the image viewer in the app. It's a nice start, and we're interested to see where it goes from here. If you want to give Tweetbot a try, it's available for
iPhone
and
iPad
for $2.99 each.