Slices is a beautiful Twitter client that may be everything you need
3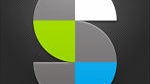 Most smartphone users that use Twitter (which is a large group) have at one point or another tried out a 3rd party Twitter application. In general, 3rd party Twitter apps add extra functionality and options over the official app that can make your experience much better. In fact, many of the best features of official Twitter started out life in 3rd party apps, like retweets and better handling of image links.
A (relatively) new Twitter app has been released for iOS and Android, called Slices, and it is striving to give casual users access to the best features of Twitter. Slices marketing claim is that it lets you browse a Twitter directory by category, and easily follow live events, which is one of the most powerful uses of Twitter. Additionally, the app allows you to "slice" your timeline, which are sort of like smart lists that group your feed into certain categories. The app also has an easy to access panel on the left that has "bookmarks" which can be quick links to your lists, search terms, or a specific user.
Aside from all that, one of our favorite features of the app is one that doesn't even make it into the app description, which is that it allows the view of any timeline or list to be filtered to only show tweets with links to photos and video. When this filter is on, the app takes up a very Google+ like UI with all of the tweets containing links to images or video.
The app has been available for a bit over a week, and there should soon be a website which will sync your data from the mobile apps. If you want to give it a try, you can get Slices for free through the
iTunes App Store
or the
Google Play Store
, depending on your device.
Recommended Stories