Tune in for Sony's CES 2016 live stream right here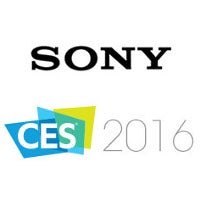 No, we don't expect Sony to unveil a new Xperia Z6 flagship at its CES 2016 event, which will take place in some 9 hours or so from now. After all, just a few short months ago, the company introduced the Z5 family of devices, including the
Z5
,
Z5 Compact
, and even the extravagant
Z5 Premium
, with its 4K UHD display. Even for Sony—known for its controversial, 6-month flagship life cycle—that's too soon.
But we could see an update over an old paradigm—that of the short-lived Xperia Z Ultra line. For those of you foggy on their history, the
Xperia Z Ultra
was released all the way back in 2013, and was by far the biggest smartphone we knew of back then. At 6.44 inches, it was more a tablet than phone, really. And while sales of the Z Ultra were obviously disappointing enough for Sony to ditch the idea, word on the street these past few months is that the company might be coming around, with a Z5 Ultra allegedly pending an official announcement. Obviously, we have no way of confirming either way, so we suggest you sit tight and wait for the show to begin. That way, you'll know as soon as we do.