Liveblog: Sony's press conference at CES 2016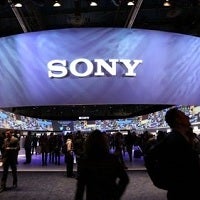 The first full day of CES 2016 is jam-packed with events from the big names in technology. Capping off the first day of the convention is Sony, who always manages to wow us with announcements about what is ahead.
Sony uses its venue at far end of the Central Hall of the Las Vegas Convention Center to showcase the breadth of its impressive technology
portfolio. Sometimes this includes announcements of new smartphones, sometimes not.
DON'T MISS
: You can
watch the Sony CES 2016 livestream here
!
Last we heard a couple weeks ago, the
rumor mill is undecided
about what to expect, if anything, from Sony on the smartphone front at CES this year. One side of the mill suggested a possible whole new host of Xperia Z6 gear, another side indicates that Sony will pare down the smartphone offering a little bit, with a couple of flagships packing the latest from Qualcomm and its forthcoming Snapdragon 820 CPU.
Of course, that is not the end-all-be-all for mobile, we may see some new wearables, and Sony is certainly looking at ways to connect the home and other "Internet of Things" technology that can all be harnessed by mobile.
We will share the news with you as it happens, keep your browser open as we liveblog the festivities.
Sony's CES media event is scheduled to begin at 5:00pm PT | 7:00pm CT | 8:00pm ET | 1:00am GMT!

Live event tracker
| | |
| --- | --- |
| 19:56 | Looks like that's a wrap folks. Nothing about mobile whatsoever. We'll stick around & see what's up. |
| 19:51 | |
| 19:50 | With that out of the way, it looks like they're going to talk about televisions next. |
| 19:45 | Now we're into talk about YouTube, how it's transforming the way we consumer content. Mobile devices are big drivers. |
| 19:38 | Anyone want one? |
| 19:35 | Now we're into high res audio devices. The crowd has been pretty unenthused. |
| 19:32 | Looks like people are getting a little antsy here. No laughs to the jokes. |
| 19:32 | They spent over 10 minutes going through photo samples from one of its new cameras. Nothing special honestly. |
| 19:25 | We're still talking about Sony's new cameras, so the wait continues. |
| 19:21 | |
| 19:20 | Up first, the new cameras.... |
| 19:17 | Here we go, looks like we are finally getting into the products. |
| 19:13 | Nothing mobile related thus far. Lots of praise about the PlayStation 4's success. |
| 19:05 | So far, we have the introductory remarks and talk about Sony's presence in the market. |
| 19:02 | |
| 18:59 | Here we go folks! Less than 30 seconds left. |
| 18:51 | |
| 18:51 | Hey folks, John V here. I'll be your host for this Sony #CES2016 presser, so stay tuned. |
| 18:39 | Sony time! |