Top 10 flight simulator games for Android
1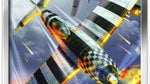 Although not as popular as other mobile gaming genres, Android flight simulators are the favorite pastime of many users around the globe. These type of games are often not for the casual gamer, as flight simulators are usually harder to play, and much harder still to master.
For our top 10 Android flight simulator games, we've tried to include both hardcore simulator and more arcade-type games, although the quality and realism of the simulation was a decisive factor when selecting the titles.
The last time we've discussed the best 10 flight simulator games for Android was
back in October 2012
, and it will be interesting to see how many of the apps listed in our previous article have maintained their position among the best titles in their genre.
Infinite Flight Simulator
If you're looking for the ultimate flight simulator for Android, Infinite Flight should be your top choice. The steep learning curve can be tackled by progressing through the tutorials, but this not a game that you're going to be quick to master. As far as the graphics are concerned, most are going to appreciate the detailed aircraft models, although the scenery could use higher-resolution textures for an even more immersive experience.
There are many aircraft models available in Infinite Flight Simulator, and the way a certain plane handles is highly dependent on elements such as its weight, balance configuration, and weather conditions. Unfortunately, 18 of the 35 models are only available through in-app purchases. This could be a turnoff for many potential customers, seeing that the developer doesn't offer a free version of its app.
Airplane Pilot Simulator 3D
In this game, you play the role of a commercial airline pilot tasked with different missions. The graphics system implemented in Airplane Pilot Simulator 3D is not one of the best you're going to find on an Android flight simulator game, but the dynamic lightning system deserves a special mention.
Unfortunately, there's a single plane model that you can fly. On the upside, the simulation seems very realistic, with various elements being reproduced in the game, such as turbulence, harsh weather conditions, and a detailed airplane cockpit environment with real instruments.
PicaSim: Free flight simulator
PicaSim: Free flight simulator is an attempt to realistically emulate the experience of piloting an R/C airplane on your Android device. The graphics system is a bit on the low-definition end of the spectrum, but PicaSim is definitely one of the most accurate R/C airplane simulators available on Google Play.
The free version comes with a bunch of aircraft models, and you also get the ability to create your own terrain to fly over. The paid version basically exists as a way to support the developer, as there are no ads and no in-app purchases in PicaSim.
Absolute RC
If you're looking for a hardcore R/C airplane simulator that's a little more polished on the visual level than PicaSim, Absolute RC may be what the doctor ordered. The free version of the app only comes with four models, many others being accessible through in-app purchases. Like PicaSim, Absolute RC is not really a game, but rather a true simulator instead.
The paid version is basically a discounted offer for in-app purchases that comes with four extra models as well as three new landscapes.
X-Plane 9
If you're willing to go all out on a flight simulator, chances are you'll have to tone down your expectations in the graphics department. X-Plane 9 is probably the most realistic flight simulator game for Android, but its graphics are not up to par with that of other flight simulators listed here. One notable feature of this simulator is that it replicates random system failures.
Six of the 21 regions are available in the free version of the game, as are 10 of the 53 aircraft models (the rest are available through in-app purchases). Another cool thing about X-Plane 9 is that the games allows for Wi-Fi multiplayer with your friends.
CHAOS Combat Copters
CHAOS: Combat Copters is probably the best Android flight game currently available, being a longtime favorite of many users. Although not much of a simulator, the game provides a balanced mix of 3D graphics, real battle locations, tournament types and online battles.
As the name suggests, this game is mostly about chapters, with several realistic models being available, such as the AH-64 "Apache", UH-60 "Black Hawk", MI-24 "Hind", Ka-52 "Alligator", RAH-66 "Comanche". If you prove your worth during the game, you'll be able to unlock various upgrades for your helicopter, such as better weapons or performance-enhancing kits.
F18 Carrier Landing II
Although this list details the top flight simulators, F18 Carrier Landing II is actually more about making advanced military aircraft land on a carrier's 150 meter landing strip.
The free version is somewhat limited, but the full version comes with 30 missions in five scenarios, 90 challenges, and 10 fighter jet models.
Gunship III
Gunship III sets the action during the Vietnamese war, where your task will be to fly through some real-world regions in Vietnam, Laos and Thailand while performing missions from one of two single-player campaigns available in the game. Compared to other games in the combat flight sub-genre, Gunship III differentiates itself through the realistic 360-degree cockpit, one that incorporates many instruments that are found on the planes modeled in the game.
The demo version comes with a limited selection of aircraft, but the full version unlocks a total of 7 helicopters and 2 planes.
Winds of Steel
This combat-centric flight game for Android places the action in the Pacific Ocean campaign during World War II. Winds of Steel will test your skills throughout 12 missions inspired by real events such as the Pearl Harbour attack or the bombing of Tokyo. It's not much of a simulator, but the gameplay is engaging and the graphics should be smooth even on entry-level handsets.
Air Navy Fighters
Air Navy Fighters is built on the F18 Carrier Landing engine, but this time put into practice in a combat-centric context. A good number of missions are available off the bat, but users can actually create their own scenarios to test both their skills and their creativity.
Air Navy Fighters comes with high-resolution 3D graphics, although the one downside that this game has is that only three navy fighters are included. Overall, this is one of the top aircraft combat games available for Android.