Tips to protect your smartphone against loss & theft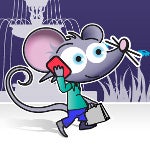 | | |
| --- | --- |
| | This story is sponsored by Protect your bubble, to find out how to insure your smartphone and tablet from loss, theft, and damage, click here. The opinions expressed in this post may not reflect the positions of PhoneArena. |
We know that there are many users out there who are kind of paranoid when it comes to their precious smartphone. And this is quite understandable, really - with smartphones managing more and more aspects of our daily grind, losing your smart fella might cause you quite a lot of trouble. It actually turns out that Americans have lost about $30 billion worth of cell phones in 2011 alone, according to USA Today. Meanwhile, the well-known security company Lookout has come up with its own survey, according to which a number of areas in the States, including Atlanta; Fort Worth, Texas; Philadelphia; Long Beach, California and Chicago have each parted ways with about $50 million worth of phones in 2011, due to loss or theft. That sounds like an awful lot of money to us, and since we don't want your hard-earned cash to go to waste, here's a short list of measures that should help you keep your smartphone safe:
1.
Install an app that will let you remotely locate, lock and wipe your device.
2.
Consider some kind of external customization (like using a case, or engraving your name) that will allow you to easily recognize your handset among other lost/stolen phones.
3.
Keep a really close eye on your smartphone when you're traveling... especially if you're using charging stations or around conveyor belts.
4.
Purchase a mobile gadget insurance policy in order to ensure that you'll get a replacement phone overnight, should you lose your handset. You can insure your phone with Protect Your Bubble not only against loss and theft, but also liquid damage, mechanical malfunctioning or a cracked screen. This comprehensive coverage will cost you only $7.99 a month, and can be set up in just a few minutes.
Well, folks, let us hear your feedback - are you paranoid about the safety of your smartphone?
---
| | |
| --- | --- |
| | This story is sponsored by Protect your bubble, to find out how to insure your smartphone and tablet from loss, theft, and damage, click here. The opinions expressed in this post may not reflect the positions of PhoneArena. |