Tinder gets new Boost feature that gives you 30 minutes in the spotlight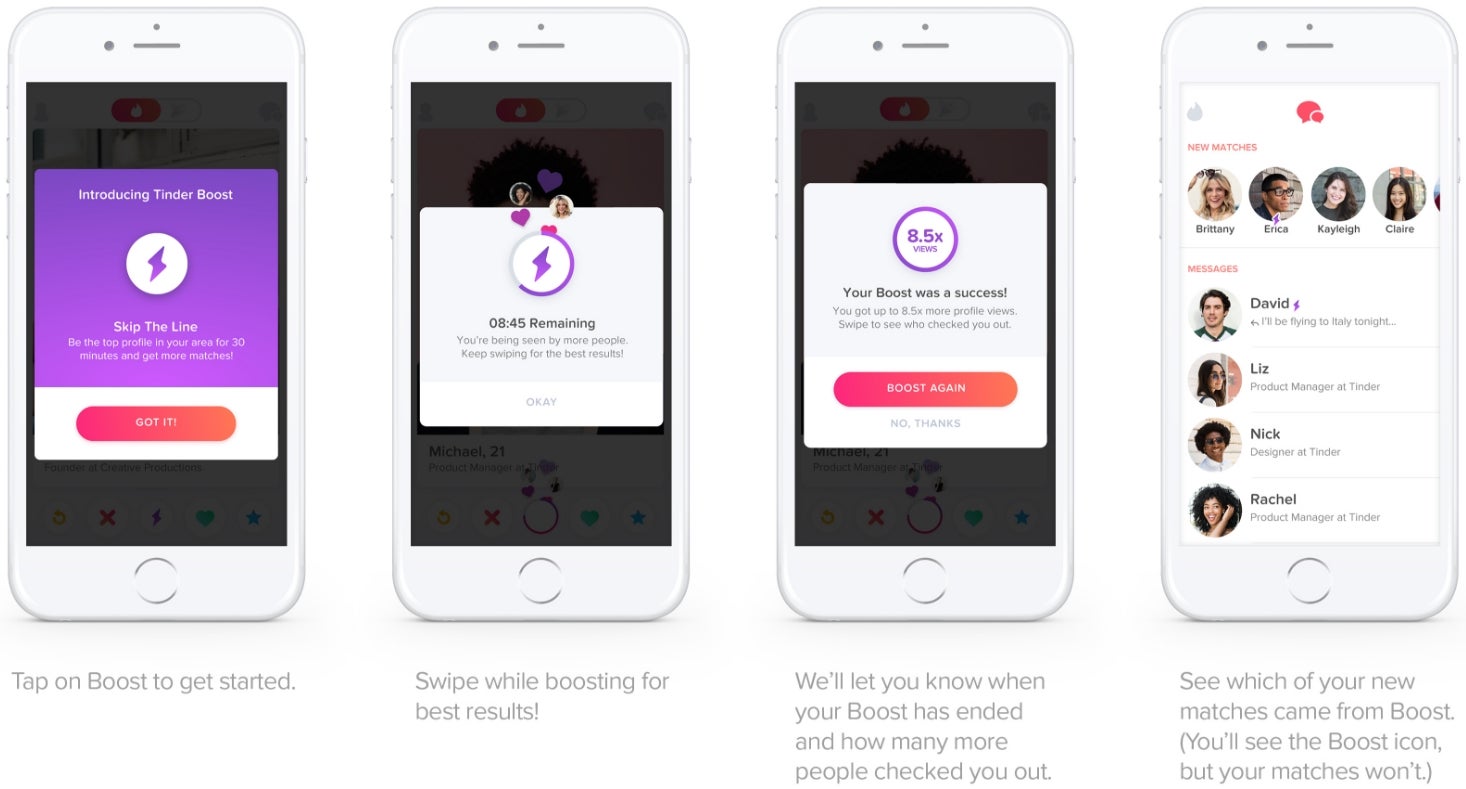 Confident that your dating prospects could be bigger than they currently are – if you pay the required sum, that is – hookup slash socializing app Tinder is introducing a new feature called Boost.
Activating Tinder Boost makes your profile one of the most visible ones in your area for 30 minites, potentially increasing your chances for a match times ten. It's sort of like picking up a power-up in an action game, only you are supposed to date people, not frag them.
Boost only works in Tinder mode, which means it's not applicable in Tinder Social mode. Tinder Plus subscribers get one free Boost every week, while regular Tinder users can buy a Boost any time. There's no such thing as free love, you know.
Tinder Boost is currently being tested in Australia. The app's developers hope to deliver the feature to the rest of the world soon-ish.
source:
Tinder