Third party Pokemon Go app can now be sideloaded on Windows 10 Mobile handsets
59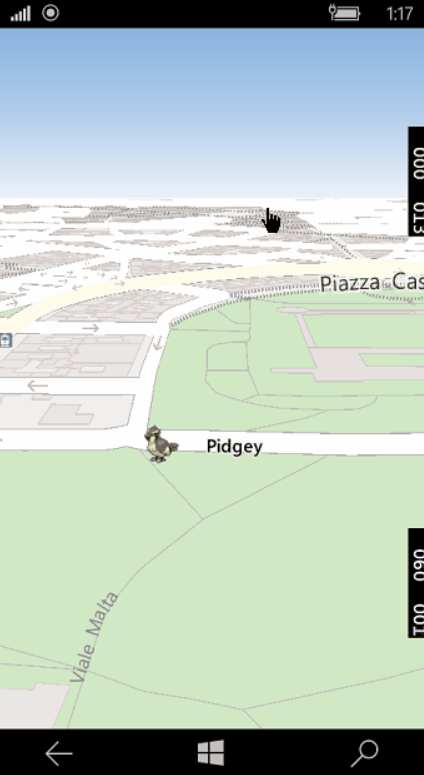 A version of Pokemon Go for Windows 10 Mobile has been written by a third party developer
You might recall that last week we told you that
a third party developer was working on a version of Pokemon Go for Windows 10 Mobile
. At the time, the developer made it sound as though he had too much on his plate to finish the job, and was talking about putting the project on the sidelines to pick up later. But ST-Apps received so much encouragement from those using Windows 10 Mobile, that he decided to continue working on the app. And a Beta version is available to be sideloaded onto a Windows 10 Mobile phone right now.
The game is a Universal Windows Platform Client for Niantic's Pokemon Go, which the developer says will give you "the ability to play in the same game-world as your friends that are playing with an Android or iOS device." That is true even though the app, called PoGo-UWP, doesn't offer the same AR and 3D visuals found in the original game.
According to the developer, you still need to open a Pokemon Trainer Club account, and you still need to open the iOS/Android game to select your starter Pokemon (you can use Bluestacks to do this). The rest of the directions can be found at the sourcelink. Keep in mind that there are two different methods of installing the game, one for beginners and one for experts. Unless you're a developer, stick with the former.
Another thing to consider is that Niantic can put the kibosh on this whole thing by sending out a Cease and Desist letter or pulling access to the API. And this is a Beta build which means that there are some issues. One major one is a bug that crashes the game when you tap or pan the map after catching a Pokemon or visiting a PokeStop.
Obviously there is some heavy demand from Windows 10 Mobile users for this game. The petition that was put up on Change.org
requesting that Niantic build a version of Pokemon Go for the platform
, now has just under 100,000 signatures in less than three weeks..
source:
GitHub
via
Reddit