The ship has sailed - BlackBerry quits smartphone development
99+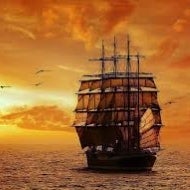 Rumors that BlackBerry is going to stop building smartphones were circling in the air weeks before today's earnings call – and, for better or worse, they turned out to be true. In the company's earnings press release, CEO John Chen clearly states that BlackBerry will stop all internal hardware development, preferring to "outsource" these duties to partnering companies like Foxconn instead. According to Chen, this will let the company reduce capital requirements and enhance return on investments.
While BlackBerry's handset division has to go, the company has "more than doubled" its software revenue year over year, delivering its highest gross margin since its inception. Around 44% of the company's $334 million quarterly revenue came from software and service sales, with service fees and mobility solutions accounting for 26% and 30%, respectively.
A strict leader, John Chen has stood true to his long-time warning that BlackBerry will stop producing its own smartphones if they fail to generate profit over time. However, the company will continue releasing branded handsets, custom-designed and manufactured by its partnering companies.
source:
BlackBerry Earnings Press Release