The rugged Kyocera DuraForce Pro looks headed to Verizon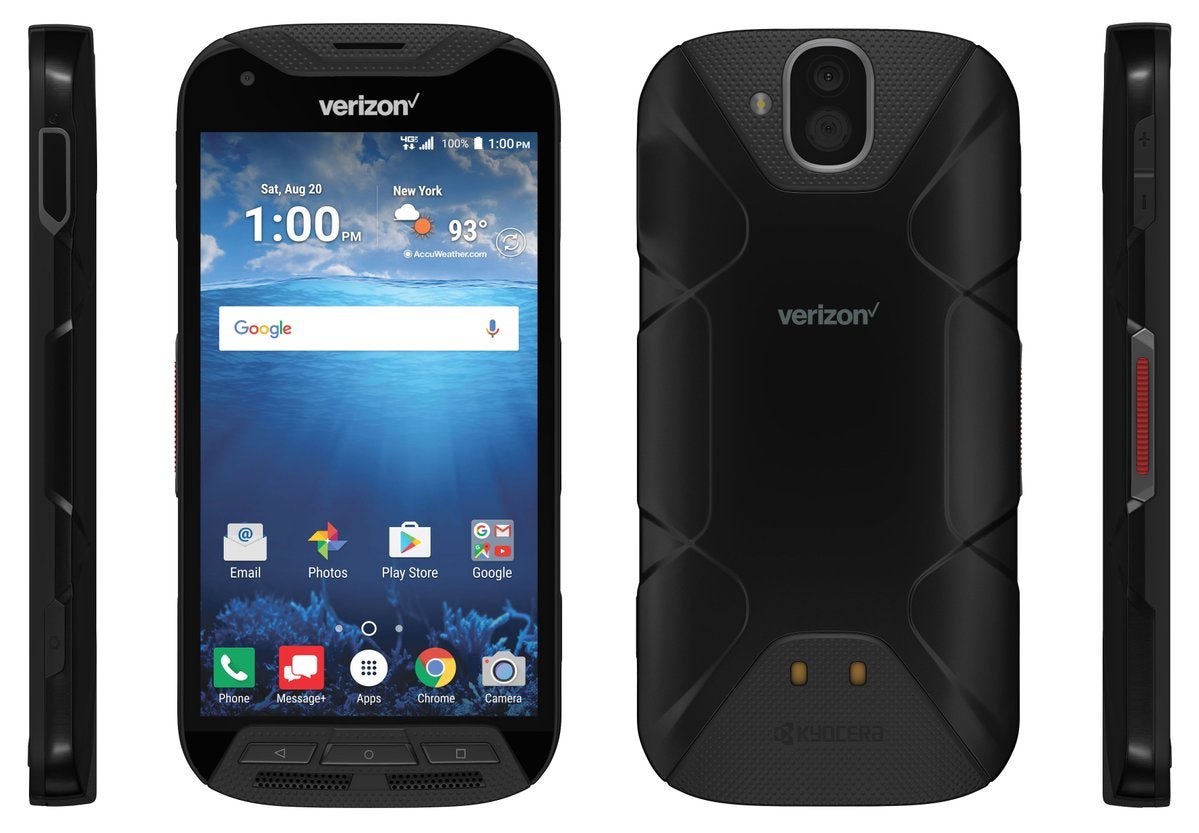 While many smartphone fans seek devices strong enough withstand the everyday mishaps that can occur, others require something a little tougher. Kyocera is one of a number of firms to have taken the concept of rugged handsets to the extreme, and its recent
DuraForce Pro
is a prime example of a device built for the harsher terrain. With the DuraForce Pro having reached AT&T and Sprint already, Verizon now appears to be getting in on the act, with a new leak all but confirming Big Red's intention to carry the device.
Verizon looks poised to become the third of the Big Four U.S. carriers to launch the DuraForce Pro. Courtesy of a tweet by serial leakster Evan Blass, the tanky beast can be seen in an apparent press render bearing the Verizon logo. From this, we can assume that an official launch is only just around the corner.
Those on T-Mobile looking to score the Kyocera DuraForce Pro will be pleased to learn that this is also in the offing. In lieu of anything concrete,
word on the street
is that the device will be available to T-Mo customers before the year's end. Potentially, it'll arrive at some point over the next couple of weeks but as ever, we'll keep you posted.
Aside from its unorthodox shell, the DuraForce Pro includes a 5-inch, 1080 x 1920 display, Qualcomm Snapdragon 617 processor with 2 GB RAM and a 3240 mAh battery. In this case, it's
not
what's inside
that really counts. Having said all that, the 13-megapixel main 'action' camera aims to provide a GoPro-like experience for outdoorsy types, and the dust / shock and waterproof housing minimizes the likelihood of hardware damage.
Will you be snapping up the DuraForce Pro as and when it does hit Verizon? Let us know in the comments.