The next major Windows Phone version will be Windows 10
45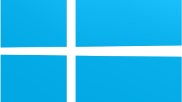 Well, it has officially been announced - the next Windows OS will be called Windows 10,
instead of 9
or Threshold.
One thing the rumors were true about is that Microsoft will aim to bring unification to any device running Windows - be it a smartphone, tablet, laptop, or desktop PC. In other words - the next version of Redmond's mobile OS will also be called Windows 10 (or maybe Windows Phone 10 - who knows?).

It was obvious that Microsoft was aiming for the corporate crowd - promising that the new OS will be compatible with management programs, will allow users to separate their personal and corporate data, customize the Store (no idea what that means yet), and even saying that it has aimed to create the "greatest enterprise platform, ever".
Now, naturally, Windows phones will still not get any Desktop, however, Microsoft has been very clear about designing its new OS with unification in mind. From what has been said, it seems that, even though visually the OS will still look a bit different across devices, under the hood - it should be very similar. This should be a relief for the app developers out there. While on that note - the Modern interface, the one that was once known as Metro, has been renamed to Universal, apparently to signify Microsoft's intentions.
Unfortunately, nothing has been said about Universal apps - the company said that details on these will be revealed in April, 2015. All we know so far is that these apps will still be able to run on desktop machines and users will be able to have them in windows, instead of the current (Windows 8) full-screen mode.
Joe Belfiore, Corporate VP of the Operating Systems Group, was very articulate about blending the experience across PCs and tablets. So maybe the Windows smartphones will not become the productive machines one might hope them to be, but let's be honest - what 5" screened device is?