Samsung opens up the new S Pen's remote button to third party app developers
7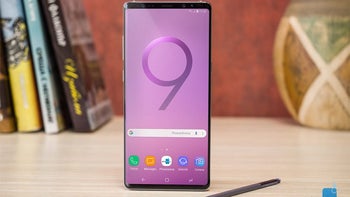 The new S Pen that comes in the box with the
Samsung Galaxy Note 9
is a handy tool. Thanks to the use of Bluetooth LE (low energy) connectivity, the S Pen can double as a remote control that will activate the selfie camera's shutter, and control music/video streams for Galaxy Note 9 owners. And based on a report by XDA, more uses for the remote button will soon be on the way. This week, during Samsung's annual Developer Conference, the company announced that it will open up the new S Pen's remote functionality to third party developers.
This means that the new S Pen could eventually offer more exciting remote control features depending on whether developers build it into their apps. They will be able to take advantage of a software developer's kit (SDK) that Sammy will provide to those looking to add the accessory's remote capabilities to their apps. The more developers that follow through on this, the more useful the stylus will be for Galaxy Note 9 users. And that could make the S Pen an even bigger selling point for the handset than it is now.
With all of this in mind, Samsung believes that developers will soon add relevant features to their apps that can be activated remotely on a Galaxy Note 9. All that the user will have to do is click on the S Pen's remote button.