The latest iPhone 6s rumors, Samsung Galaxy Oculus, Android M, and Xperia Z5: weekly news round-up
13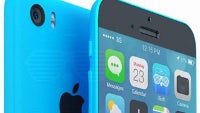 Once again, it is time for our weekly news round-up, where we put the most interesting stories from the past seven days for anyone who needs to catch up. Among the top items on our list are the latest rumors revolving around future iPhone models, including the iPhone 6s, which is expected to come in less than a month, as well as some whispers involving the possible iPhone 6c models. It is said that Apple will keep the same storage options for the 6s, but upgrade it in a few different ways, most prominently – its processor and (finally) camera will get a respectable bump.
From Google's camp, we finally got the real name and numbering of the next Android. It is officially going to be named Android 6 Marshmallow. No backtracking there – the statue is ready and set up in front of Google headquaters!
We've also caught a glimpse of what the alleged Xperia Z5 might look like, heard some interesting rumors about a new Galaxy O line of smartphones, and more – flip through the slideshow below to find out what was hot this week!