The latest iPhone 6s rumors, Galaxy S6 Active leaks, and MediaTek's 10-core SoC: Weekly news round-up
5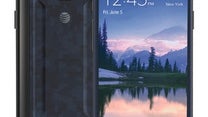 Once again, it is time for our weekly news round-up, where we put the most interesting stories from the past seven days for anyone who needs to catch up.
There's no better way of starting our round-up with a rumor about the next iPhone iterations. According to KGI Securities analyst Ming-Chi Kuo, Apple will launch an iPhone 6s and an iPhone 6s Plus later this year, and while they won't be much different in terms of size compared to the iPhone 6 and the iPhone 6 Plus, they'll bring notable improvements under the hood.
Also from the rumor mill comes a fresh leak exposing the Samsung Galaxy S6 Active. The smartphone is expected to be made official in the coming days, as it has been seen appearing in the carrier's database on multiple instances. We have a picture of it, too. For those not familiar with how Samsung's Active handsets go, the Galaxy S6 Active is going to carry the hardware specs of the Galaxy S6, but in a rugged, water-resistant body.
And in other news, MediaTek announced a new SoC last week, and it is of the high-end category. The Helio X20 features no less than 10 processor cores grouped in 3 clusters, each providing a different level of performance.
For more of last week's top stories, flip through the slideshow below!
Recommended Stories