The ZTE Blade Vantage debuts as the cheapest prepaid smartphone on Verizon's network
5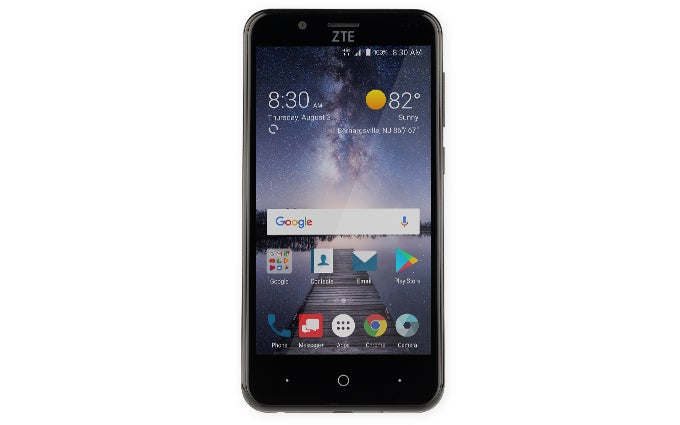 Unlike your Apples and Samsungs and LGs, ZTE isn't exactly a brand with a large, dedicated following. Nevertheless, the Chinese company is one of the biggest smartphone manufacturers, in large part thanks to its successful line of budget devices.
And today we're witnessing the launch of another such phone, the ZTE Blade Vantage. But while some would be quick to dismiss it as cheap and boring, the Vantage is actually notable for a couple of reasons. Firstly, it's the first ever ZTE smartphone on Verizon's network, with ZTE noting this is the beginning of an "expanded partnership" between the two companies.
And secondly, it debuts as the current cheapest prepaid device available from the carrier, going for an MSRP of just $49.99. And given how the only other Verizon device at this price point is last year's
LG Optimus Zone 3
, the ZTE Blade Vantage looks like it offers some amazing bang for the buck. But that's just our opinion, let's dive into the specifics and let you decide for yourself, shall we?
Design-wise, the Vantage is about as conventional as they come: it's your standard plastic-and-glass slab with a textured greyish brown rear panel. On the front you'll find a 5-inch display with a slightly disappointing resolution of 854x480 pixels, below which sits ZTE's trademark capacitive navigation button trio.
Inside you'll find
the 2014 Qualcomm Snapdragon 210 chipset
, coupled with 2 GB of RAM and 16 GB of expandable storage. And thanks to the low-end processor, the 2,500 mAh battery seems like it will last sufficiently long — ZTE's figures quote 8 hours of talk time and 13 days of standby.
And last but not least, the phone comes with Android 7.1 Nougat out of the box — sure, it isn't the latest 8.0 Oreo, but users are sure to find features like split-screen multitasking useful.
So while the ZTE Blade Vantage offers none of the glamour people have come to associate with modern smartphones, the $50 price tag is very hard to beat. Interested parties may be happy to know that the phone will be available for purchase starting today, October 5th,
straight from Verizon's website
.