The Silent Age is a great point and click adventure and its Episode Two is now available for iOS and Android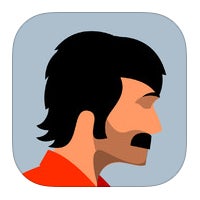 The Silent Age is a point and click adventure, which had an "Episode 1" released earlier this year, for free on the App Store and Play Store. It follows a janitor, who works at a big, shady company in the 1970's, and who ends up to be in the possession of a portable time machine. Puzzle solving via time travelling ensues, and we won't spoil it further, we'll just say we had fun with the game, albeit it was a bit short.
Developer House on Fire has now announced "Episode 2" for the title, which picks up where "Episode 1" left off. It is available as an in-app purchase ($4.99) from within the free game and will put an end to the game's story. We just hope that it's a bit lengthier than the free version.
If you have ever enjoyed a point and click adventure in your life, we'd recommend you check out The Silent Age. It has a very simple, easy to pick up approach, yet the story and setting are enticing and fun to get involved with.
Download:
Android
|
iOS
(free, Episode 2 costs $4.99)
via:
Pocket Gamer