The Oukitel K10 has battery for days... literally
4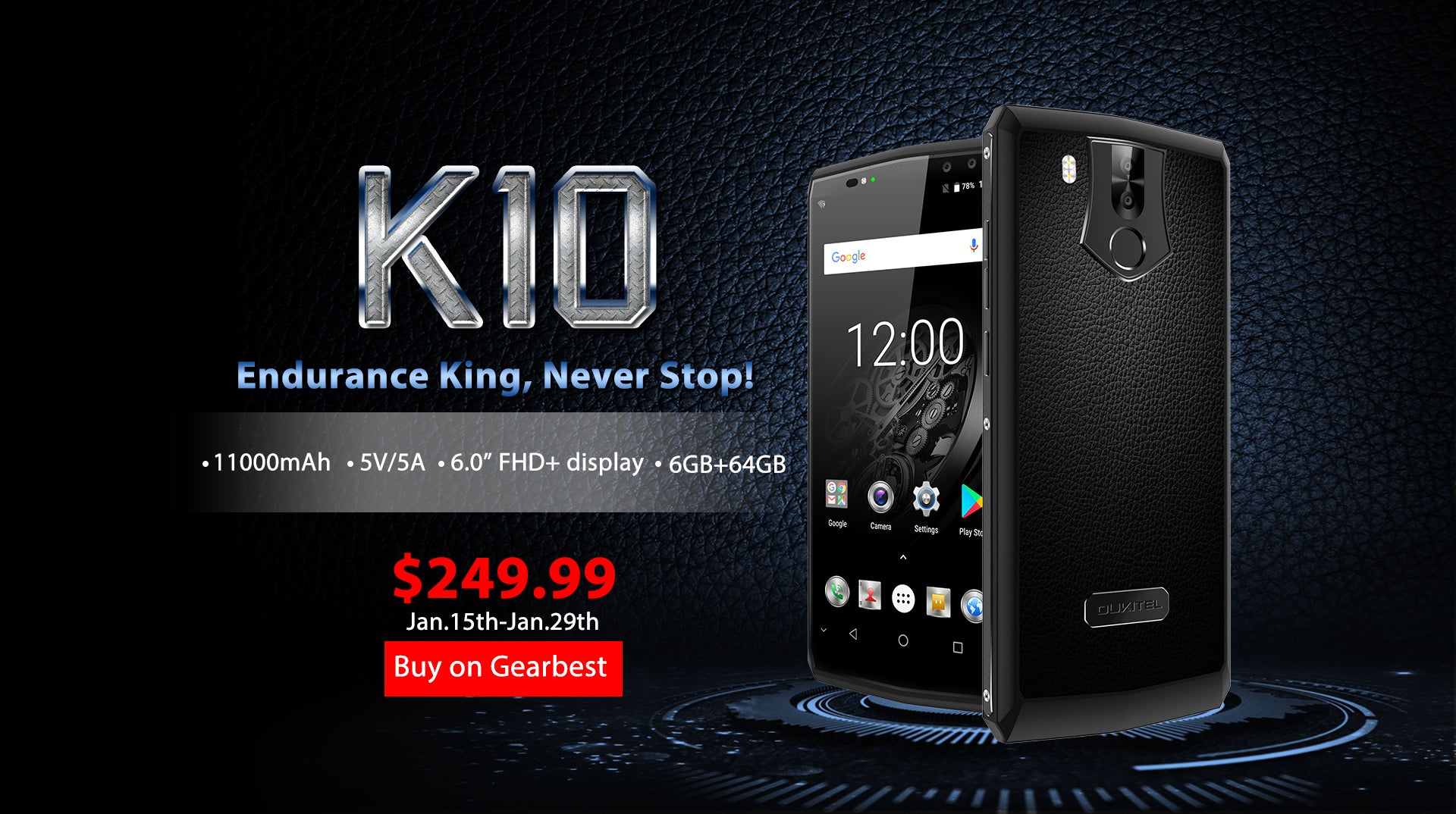 This story is sponsored by Oukitel. PhoneArena's opinions in this article have not been affected in any way!

Oukitel has had the K series around for a while, and they always have one defining feature — a massive battery. With the latest entry — the Oukitel K10 — the company pushes the envelope farther than it ever has in both battery size and speed of charging. Let's take a quick look at this new midranger!
The Oukitel K10 is dressed in metal and real calf leather and comes in classy black. It's powered by the octa-core MediaTek Helio P23 ticking at 2.0 GHz, and has a generous 6 GB of RAM with 64 GB of storage for your app and pics. It's equipped with an extra-tall, 18:9, 6-inch LCD display over at the front, with a resolution of 1080 x 2160.
We've got a total of 4 cameras on board — the back sports a 21 MP main sensor and an 8 MP assistant, while the front has a 13 MP selfie snapper with its own 8 MP assistant. The secondary sensors are there to provide depth information so you can do "portrait mode" shots with both the front and back cameras.
On to the truly standout feature of the Oukitel K10 — it has an 11,000 mAh battery! According to Oukitel, this thing can provide 2 to 3 days of usage for powerusers and around a week for users that take it out more sparsely.
Now, we often say about these phones that they can "be their own powerbank". But the Oukitel K10 has one up on us, as the phone can literally act as a powerbank, so you can use its massive battery to keep your other devices alive.
Despite the cell's size, however, charging it up is fairly fast, too. Using Oukitel's proprietary 5V/5A wallplug, you can get the K10 from 0% to 100% in two hours and a half — that's quite rapid, considering the cell size!
The Oukitel K10 is up for sale at the promotional price of $249.99 until the 29th of January, while retail listing has it at $299.99.