The Logitech Circle 2 is an all-around home security camera for $180
0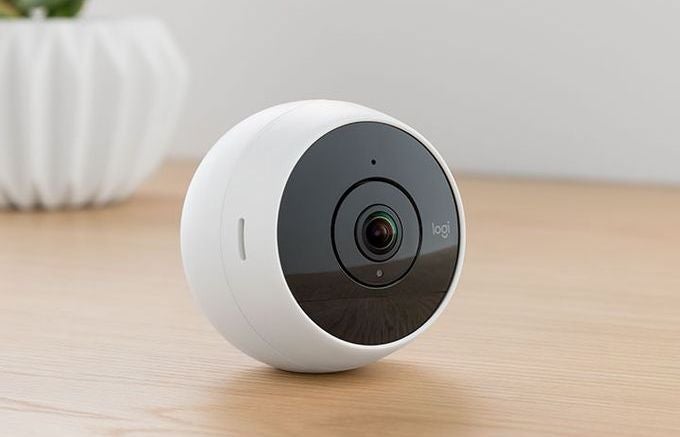 Looking for an easy way to keep an eye on your home even when you are away? Logitech is offering a solution that can do the job for you – a new home security camera called Circle 2.

The Logitech Circle 2 is designed to serve as a simple-to-use, remotely accessed observation tool, which you could use to check what's happening at your front door or in the living room. The device stands out with its discrete, weatherproof design that makes outdoor, year-round usage an option. There is also a range of additional accessories allowing the camera to be mounted virtually anywhere inside or outside your home.

The Circle 2's high resolution and 180-degree viewing angle allow an entire room or backyard to be monitored with a single device – even at night thanks to its night-vision capabilities. Meanwhile, the built-in speaker and microphone let you hear or chat with whoever happens to be in the camera's view.

Of course, you can do the surveillance from your smartphone, tablet or laptop since the camera is accessible through a mobile app (available for iOS and Android) or through a web browser. But the Logitech Circle 2 can also store all footage for viewing on demand. Note that there is no slot for a memory card on the device. Instead, encrypted cloud storage is offered as a separate service – free of charge for storing 24 hours worth of video. The 14-day and 31-day backup options cost extra.

One interesting detail is that the Logitech Circle 2 camera can be used with the smart home hubs of Apple and Amazon. The device will initially ship with Amazon Alexa support, letting you trigger a recording with a voice command, for example, while Apple HomeKit and Siri support are to be added later. The Circle 2 can also be activated with the company's POP Smart Button – a programmable switch for smart appliances.

Logitech has both wired and wire-free models of the Circle 2 on pre-order. The wired version can be powered by a wall adapter or directly plugged into an electrical outlet with the help of a special plug mount (sold separately for $29.99) As for the wireless model, it is powered by a swappable, rechargeable battery lasting up to three months, according to the company. The two models cost $180 and $200 respectively, with shipments expected in July.