The Google Phone dialer now works with many non-Nexus devices
31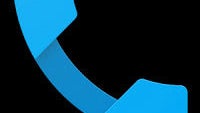 Google has been slowly making its own apps as the default stock options for Android -- Chrome, Calendar, Gmail, Maps, Messenger -- and there's also the Phone app, aka the dialer, which is a great app but has only been available on Nexus devices. That appears to be changing under the radar though, so you might be able to use the Google Phone app yourself.
The update seems to have been pushed out a couple weeks ago, but people are just starting to notice the changes recently. Word has it that the Phone app from Google can be successfully installed on a number of devices including the HTC 10, LG G5, Galaxy S7, OnePlus One, LG G4, Nextbit Robin, LG V10, One A9, Moto X Pure, and more. So, you can head to the Play Store to see for yourself if you can install the Phone app on your device.
Most manufacturers push out their own version of the dialer for their devices, but Google's is a solid option mostly because it has Google Search built in. This means it will automatically match incoming and outgoing numbers to places in the Google database, and it also means you can search for places directly in the dialer rather than going through Google Maps or Search, which is very nice.