Pretty in red: the Galaxy S8 in Burgundy Red looks amazing, but you probably can't buy it
7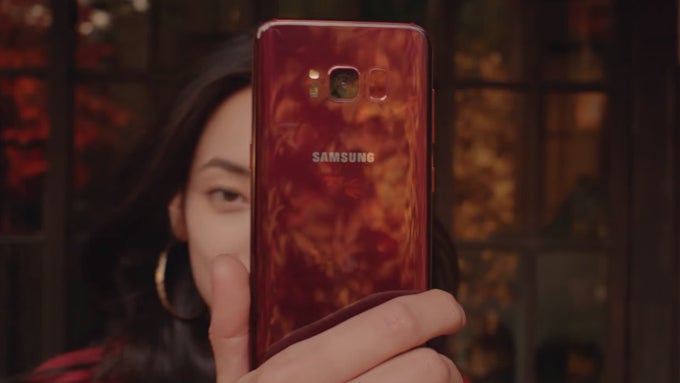 Last year, we saw the
Samsung Galaxy S7 edge
get the
Blue Coral skin
, after the
Note 7
that introduced it happened to go down in flames. Then, we saw both the
Galaxy S7
and
S7 edge
be updated with a full-black color, presumably in response to Apple's Jet Black. Well, you didn't think that Sammy won't be updating the color choices of its
Galaxy S8
jewel, did you?
Posted on the Samsung Mobile Korea YouTube channel, we have a new ad, which introduces the new Burgundy Red Galaxy S8. Apparently made to celebrate the colors of autumn, the phone has a nice dark shade of red, with a saturated look and nice bling, due to the glass back. OK, can't do this anymore — it's hot, guys, it looks awesome!
The bad news? It's exclusive to South Korea... At least for now. Earlier this year, we did see the
"exclusive" Rose Pink Galaxy S8
slowly
make its way to western markets
... So, maybe there's a miniscule amount of hope for the Burgundy Red to become a bit more widely available?