Samsung just announced a flashy pink Galaxy S8+ variant, and you can't have it
11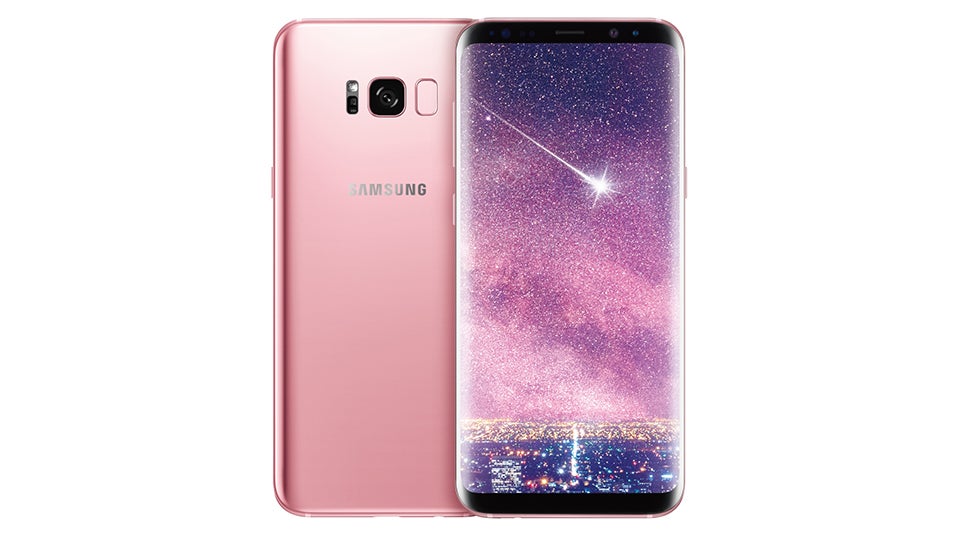 Given the current overcrowded smartphone market, it's a bit of a mystery why most manufacturers choose dull, lifeless colors for their flagship phones: surely chasing the best-in-line specs doesn't imply not caring about looks, no? Still, a couple of the big names on the market have been making baby steps toward a more colorful future:
HTC
and
Huawei
are the first that come to mind, but it might be time to add Samsung to this list, as well.
This is, you see, because its latest flagship, the
Galaxy S8
, has had its fair share of unorthodox variants: apart from the usual boring black and silver, we've also seen a gold, light blue, and greyish purple (officially called "Orchid Grey" but whatever). However, the latest S8 color variant may be the most eye-catching of them all.
Just look at it
.
It's called "Rose Pink," and is pretty much what you'd expect from such a name: there's no muted color cop-outs here; just your regular, bright pink. And in case it isn't obvious, Samsung is primarily targeting the female part of the population, a fact it makes sure to mention in the press release as well.
But if the article's title hasn't already clued you in, there's a bit of a catch: this new variant has, at least for now, only been announced for the Taiwan market. Also, calling it an S8 color variant is a bit of a lie, seeing as the option is actually exclusive to the larger
S8+
model.
However, it's worth noting that this is not the company's first foray into bright pink smartphones: last year saw the release of a
pink Galaxy S7 variant
, which, too, was a market exclusive, but limited to South Korea instead. And even though bright colors such as this one tend to be a bit controversial among users, we're still hoping the pink S8+ variant does well enough in Taiwan for Samsung to consider putting it out in the rest of the world. Options are never a bad thing, after all.