The Galaxy S6 and S6 edge launch, the latest LG G4 teasers, and the new Xperia Z4 leaks: weekly news round-up
3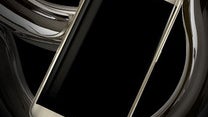 Once again, it is time for our weekly news round-up, where we put the most interesting stores from the past seven days for anyone who needs to catch up.
One of last week's top news is that both the Samsung Galaxy S6 and Galaxy S6 edge have begun their global rollout. Major US carriers already have them in stock and are more than willing to take your money. HTC's latest flagship, the One M9, was also launched, in case a full metal jacket and stereo speakers sound more like your cup of tea. And if you're thinking that it can't get any better than that, just wait until April 28. That is when the LG G4 is expected to be unveiled, flaunting a "revolutionary" camera and an overhauled interface.
In other news, photos of the yet-unannounced Sony Xperia Z4 leaked once again, exposing the black variant of the upcoming handset. From the looks of it, the company's flagship phone will stick to its current design, but will bring better hardware under its water-resistant hood, including an upgraded processor. Judging by the rate at which leaks are popping up, the Sony Xperia Z4 should be announced sooner than later.
For more of last week's top news, flip through the slideshow below.