The Asus MeMO 370T, with Tegra 3 and $250 price tag, not coming to U.K.
3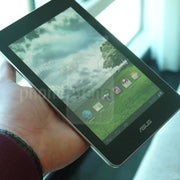 Remember that 7-inch, Tegra 3 tablet that Asus announced at CES 2012? Of course you do! After all, who would not take notice of a slate with cutting-edge hardware inside it and a tempting $250 price tag.
However, U.K. residents who thought that this would be their next (or first) tablet are in for a disappointment. The
Asus MeMO 370T
, as we eventually discovered that its name was,
will not be launching in good ol' Blighty
. And the news comes straight from the horse's mouth:
"In the UK we don't see a demand for the 7in tablet at the moment and we will be focusing on releasing a Padfone, which is a smartphone and tablet hybrid. This will be formally announced at Mobile World Congress [MWC] next month," said John Swatton, Asus Marketing Manager in the UK, during an interview with The Inqurer. "Asus hasn't sold a branded smartphone in the UK, so there is no user base for 3G devices at present."
So, instead of the MeMO 370T, the PadFone is what Asus will be luring in customers with in the U.K. Now, this is not necessarily a bad thing because the
Asus PadFone
seems like a cool concept
, at least in theory. However, what will either make or break the whole deal with the PadFone is the hardware that it will ship with and its price tag. Some say that it will also ship with a Tegra 3 processor under the hood, while other rumors point at a Snapdragon MSM8960 chip. We will be treated to more information in about a month's time when the smartphone/tablet combo will be shown off at MWC.